Internet giant Google has acquired Slide, maker of applications for social networking websites that allow users to create and share virtual activities and goods.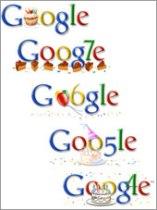 According to reports, Google has bought the social games developer in a $182 million deal.
Google announced the acquisition on Friday, but did not release financial details. The company was also mum on product plans.
San Francisco-based Slide Inc. has developed Facebook applications such as SuperPoke and FunSpace.
This move will help Google in its plans to create an online social platform to compete with Facebook.
"This is an extremely exciting day for me and my team, but this also marks an exciting development for the social web," Slide founder Max Levchin said.
"This is a great opportunity for both companies to meet and change how people treat the Internet...By merging Slide with Google, we will invest more to Google services and extend social networks," he said.
David Glazer, engineering director at Google, pointed out on the Company's blog that Google has already built some social elements in its products like Gmail, Docs, Blogger, Picasa and YouTube.
"As the Slide team joins Google, we'll be investing even more to make Google services socially aware and expand these capabilities for our users across the Web," Glazer said.