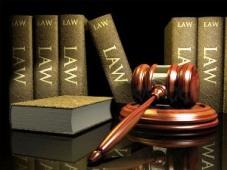 Goldman Sachs Group chief executive officer Lloyd Blankfein has told jurors in the insider trading trial of his former colleague Rajat Gupta that discussions at the company's board meetings were strictly confidential and the Indian-American was not authorised to disclose them.

Blankfein, 57 took the witness stand on Tuesday in Gupta's trial, which began in a Manhattan court on May 21.

The Goldman CEO, one of the most high-profile government witnesses to take the stand so far, was testifying for the government for the second time in over a year in an insider trading trial.

He had given testimony about Goldman Sachs's policies for safeguarding confidential information in convicted hedge fund founder Raj Rajaratnam's trial last year in March. Rajaratnam is serving an 11-year prison sentence.

"Anything is discussed in a board meeting is confidential," Blankfein said in a courtroom packed with media people and general public, who had turned up to listen to one of the key government witnesses in the case on Monday.

Blankfein did not look at Gupta as he walked up to the witness stand, but during a jury break as he left the courtroom the Goldman CEO appeared to nod to Gupta, raising his head and eyebrows. Gupta's expression did not change.

During his testimony, Blankfein said 'no', when assistant US attorney Reed Brodsky asked him if he had ever authorised Gupta to discuss anything that was confidential about the board meetings, particularly one held in St Petersburg, Russia in June 2008 when the board discussed whether to buy a commercial bank or insurer.

"You're not supposed to discuss," he said.

Referring to the June 2008 strategy meeting in Russia, he said: "The fact it was in the board meeting meant it was confidential" and added that 'all parts' of the board meeting were 'confidential.'

Prosecutors have alleged that in a July 28, 2008 conversation between Gupta and Rajaratnam, the Sri Lankan hedge fund founder asked Gupta if he had heard a 'rumour' that Goldman is looking to acquire a commercial bank to which Gupta had replied there was a 'big discussion' about it at the board meeting.

Rajaratnam is understood to have not traded on that information.

Gupta has been charged with passing confidential tips about a $5 billion investment in Goldman Sachs by Warren Buffett's Berkshire Hathaway in 2008 and about Goldman's earnings in first quarter of 2007 and fourth quarter of 2008 to Rajaratnam within seconds of learning about the information in company
board meetings.
Rajaratnam then made millions of dollars of profit by trading on the basis of that information.
Blankfien said Gupta, his company's former director, was present Goldman board meetings, including in early 2007 for the bank's audit committee meeting, which had learnt about 'record earnings' in the first quarter of 2007.
Blankfein said he was traveling to Washington on September 23, 2008, and had only learnt of Buffett's proposed investment later in the day after checking back in with his office.
He said he had a brief conversation with Buffett and was to speak with him again after the market closed.
Blankfein also testified that Gupta had expressed his intention to leave the Goldman board in September 2008 in order to join KKR, formerly Kohlberg Kravis Roberts, in an advisory position.
Gupta was keen to work out an arrangement by which he could be associated with both companies but Blankfein said Goldman had competed with KKR in certain areas and Gupta working with both companies could have created a situation of conflict.
Blankfien said Gupta had appeared to choose KKR over Goldman and the bank had even put together a draft news release announcing his departure from the board.
Gupta was eventually asked to stay on as the collapse of the Lehman brothers ensued, creating turmoil and uncertainty in the market.
Blankfien said Gupta's departure would not have been viewed favourably by the market at the time and Blankfein asked Gupta to stay on the board.
Blankfein's testimony would continue on Wednesday or on Thursday, after which the government is expected to wrap up its case.
Before Blankfein took the witness stand, former McKinsey executive Anil Kumar told jurors about the relationship between Gupta and Rajaratnam.
Kumar said Gupta had invested $10 million in the Voyager Fund in 2008, while Rajaratnam had invested $40 million, and the two had borrowed $300 million from Lehman Brothers for the fund.
"He said that the $10 million had almost doubled in size over the years," Kumar said of Gupta.
Later, because of the 2008 stock market collapse, Gupta's investment in the fund had been wiped off.
Kumar said Gupta was 'annoyed' with Rajaratnam for the way he had handled his money and had contemplated suing Rajaratnam.
In cross-examination, Kumar testified that Gupta had complained in 2008, before the 2009 lawsuit threat, that Rajaratnam had 'dropped the ball' in managing the fund.
"He's generally a calm guy," Kumar said of Gupta.
"That's quite a bit of money to lose."