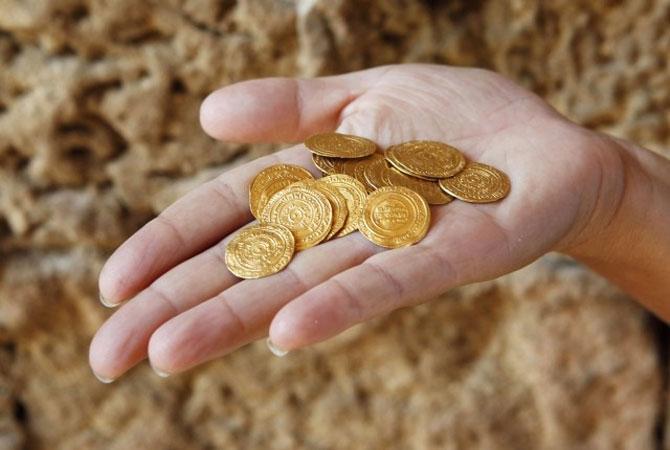 Gold prices on Wednesday dropped by Rs 200 to Rs 29,200 per 10 grams as the bullion market in the national capital reopened after an over six-week nationwide jewellers' strike, while silver rallied by Rs 1,400 to Rs 38,200 per kg on speculative buying.
The market, which opened after 42 days of jewellers' agitation against 1 per cent excise duty proposed on non-silver jewellery, witnessed restricted activity.
"We have decided to temporarily call off the strike till April 24 after the government's assurance," Surinder Kumar Jain, Vice-President, All India Sarafa Association, told PTI.
Bullion traders and jewellers opened their shops on Wednesday, after calling off strike, as the government assured them that there will be no harrassment by excise officials.
Agitating jewellers and traders had pulled down their shutters on March 2 after Finance Minister Arun Jaitley in his Budget speech proposed one per cent excise duty on non-silver jewellery on February 29.
Meanwhile, the gems and jewellery industry is estimated to have incurred over Rs 1 lakh crore loss due to the 42-day strike.
In the national capital, gold of 99.9 and 99.5 per cent purity fell by Rs 200 each to Rs 29,200 and Rs 29,050 per 10 grams respectively, while sovereign gained Rs 100 at Rs 23,100 per piece of eight grams.
On the other hand, silver ready prices zoomed by Rs 1,400 to Rs 38,200 per kg and weekly-based delivery by Rs 1,820 to Rs 38,070 per kg. Silver coin followed suit and rallied by Rs 3,000 to Rs 58,000 for buying and Rs 59,000 for selling of 100 pieces.
Globally, gold declined from the highest level in more than three weeks to $1,248.74 an ounce in Singapore.
The metal climbed to $1,262.79 on Tuesday, the highest intraday price since March 18.