Earlier expectations of gold imports touching 1,000 tonnes in 2011 have been belied, with a steep fall in imports in recent months.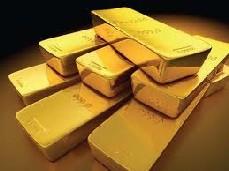 The gold traders' body estimates India's imports in the last quarter of 2011 would be only around 125 tonnes, nearly 60 per cent lower than in the fourth quarter of 2010.

Prithviraj Kothari, president, the Bombay Bullion Association, said, "Demand has taken a big hit as gold prices went up significantly."

The import estimate of 125 tonnes is one of the lowest in a quarter in several years. In 2010, according to the World Gold Council, the country imported 958 tonnes.

In the first nine months of 2011, the import was 753 tonnes, with September quarter imports at 200 tonnes. With the latest estimate for the December quarter, import will be down eight per cent over a year. In contrast, at the beginning of the year, there was a yellow fever in financial markets, with a rush to add gold to one's portfolio.

Globally, gold prices are down in the last four months from an earlier high of $1,900 an ounce to $1,615 per ounce. However, in India, the rupee depreciation is keeping prices higher. Kothari says this is another reason for import fall.

Falling imports may be bad for the market but is considered good for the economy. In the first two quarters, gold imports amounted to $25 billion, according to the WGC.

In the September quarter it was $11.25 billion and in the last quarter it could be even lower, at just $7-8 billion.

Pradip Shah, managing director of Crisil and now chairman of IndAsia Fund Advisors, suggests, "Government should increase the import duty immediately to 10 per cent ad valorem on import of gold and silver, to reduce the huge trade deficit and mounting current account deficit."

He believes this will also slow the slide of the rupee and check its effect on inflation, the fiscal deficit and debt.