The space agency has set 2020 as the deadline for the first privately built rocket to be launched into space.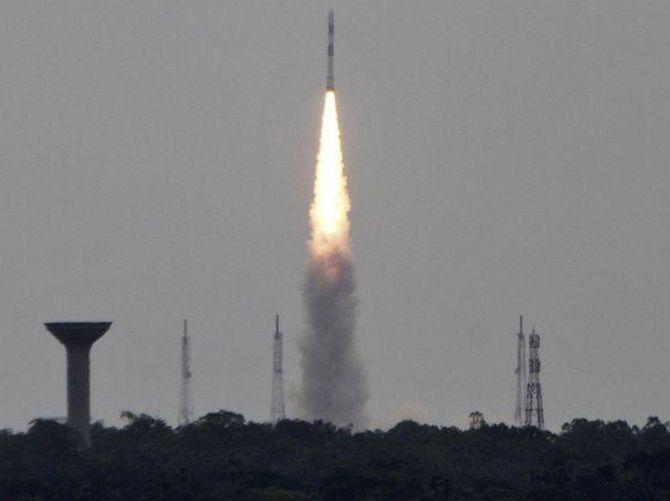 Godrej & Boyce confirmed on Friday it would join an industry consortium being formed by the Indian Space Research Organisation (Isro) to build workhorse rocket Polar Satellite Launch Vehicles (PSLVs) to send local and global satellites into space.
The space agency has set 2020 as the deadline for the first privately built rocket to be launched into space.
"It is at a nascent stage right now. The discussions are going on how to form a consortium and who will do what," said Jamshyd N Godrej, chairman, Godrej & Boyce, on Friday.
So far, Isro has built PSLV rockets used for the Moon and Mars missions on its own but has been constrained in scaling up to meet the growing global demand for launch services of smaller satellites.
Besides, it also has to devote resources to build heavier rockets, satellites and launch deep space missions.
This has prompted the space agency to look at private firms to build PSLV rockets under its guidance.
Godrej produces Vikas, the rocket engine that powers both the PSLV and the heavier Geo-synchronous Satellite Launch Vehicle (GSLV), besides various systems such as antennae and thrusters for Isro.
"If you have to really develop a major aerospace industry in India you need all these building blocks. Companies with different expertise have to come together," said Godrej.
Globally, there has been an explosion of companies that are building small and mini satellites but there is a shortage of launchers.
Firms such as PlanetLabs and Spire Global have used the PSLV to hurl their satellites into space and the opportunity is only growing.
Isro is restructuring Antrix Corporation, its commercial arm, so that it can work in partnership with the private sector and promote homegrown space technology for global markets.
Godrej is also investing in building its aerospace capabilities to service both the local and global markets.
"Companies such as Rolls Royce and Boeing want components from India. They want in large numbers, not on a small scale," said Godrej.
He also concurred with a Boeing executive's assessment that India's private sector lacked the capability to manufacture complex military aircraft under transfer of technology.
In September, Boeing India chief Pratyush Kumar had said only Hindustan Aeronautics had such capability, which Godrej said "is a fact".
Photograph: Babu/Reuters