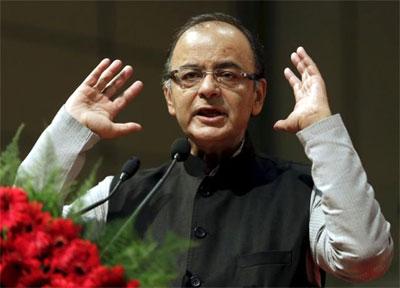 India on Saturday strongly demanded creation of global safety nets to address concerns over volatility in currency movements and markets, a demand that has come against the backdrop of economic shocks triggered by Chinese devaluation of yuan.
Finance Minister Arun Jaitley also sought a well-designed and quickly-triggered safety nets under IMF like strengthening of liquidity arrangements via multilateral swap arrangements between member countries to tackle negative spillovers arising from domestic actions. "Recent episodes of market volatility and currency movements again pose a lingering question on the need for global safety nets for addressing market concerns.
"I strongly believe that ad hoc, individual, reactionary measures can contain the adverse impact of such events only for a limited period. These cannot provide a sustainable solution which can happen only by global policy coordination," Jaitley said.
He did not name China but was apparently referring to the global shocks China caused with its currency devaluation following its economic slowdown and the impact it had on economies including India. Jaitley was making an intervention in the session on 'Framework for strong, sustainable and balanced growth' at the G20 meeting of Finance Ministers and Central Bank Governors.
On Thursday when Jaitley left for Ankara, the Finance Ministry issued a statement expressing serious concern that the recent devaluation of major currencies followed by currency depreciations in large number of Asian emerging markets raised the risk of competitive devaluations.
This, it said, was a major threat to stability in the global economy and the attempt in Ankara would be to analyse the situation and consider collaborative measures like developing global safety nets to protect countries from negative spillovers arising from domestic actions.