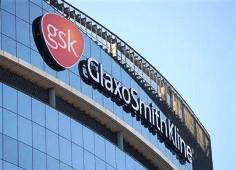 Does Volmax sound similar to Voltas? That is the question which the Intellectual Property Appellate Board will have to consider again as the 12-year old brand dispute between multinational drug major Glaxo and Tata group firm Voltas is back on its table.
Glaxo wants to obtain trademark rights for 'Volmax', the brand name of its respiratory medicine.
Voltas has been opposing Glaxo's move saying that it was already using a series of names beginning with 'vol'' --  such as Volfruit, Volfarm, Volpump, Voldrill, Volita, Voltrion, Voldrum, VOllam, Volram, Volbit, Volseafood, Volfan and Volphor -- and also have a registration that allows the company to launch pharmaceutical substances under the brand name 'voltas'.
Volmax would then be deceptively similar to Voltas, is what they claim.
The Delhi high court last week quashed an IPAB order that dismissed Glaxo's plea to obtain trade mark protection for Volmax.
The court has directed IPAB to consider the matter afresh and give its ruling within six months.
Glaxo had appealed to IPAB after the Assistant Registrar of Trademarks, Delhi had, by an order dated  February 4, 1998,  upheld the objection of Voltas and rejected the Glaxo's application for registration of the trademark 'Volmax'. 
Later, the IPAB also ruled in favour of Voltas, causing Glaxo to approach Delhi High Court in 2006.
Glaxo had maintained that 'Volmax' compared as a whole had no similarity with "Voltas". It also said Voltas cannot claim monopoly over the prefix 'vol'.
Voltas contended that there would be confusion among the consumers as to the origin of the goods if a trademark with the prefix 'Vol' was permitted to be registered in favour of Glaxo. 
It also said it was using a series of names with the 'vol' prefix already.
The company also holds a registration for the mark 'Voltas' in a category that includes pharmaceutical substances and preparations, biological food products (for infants and veterinary), the area where Glaxo wants its product to be placed.
Glaxo says that it holds registration for the trademark 'Volmax' in several other countries. It also pointed out that other firms including Ranbaxy (Volini, Volitra) and Novartis (voltaflam) had registered brand names that have 'vol' prefix.
Setting aside the order of the IPAB, the HC said Glaxo's appeal now remains restored.
"The appeal will be decided afresh by the IPAB, preferably within a period of six months. . . .The contentions of both the parties on all issues are kept open to be urged before the IPAB. The materials which form part of the record of the present case will be looked into by the IPAB and it will give a reasoned order on all the issues arising for determinati on after hearing both the parties", the court said.