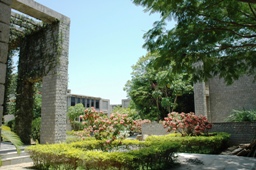 The Indian Institutes of Management have historically had a minuscule representation of girls.
This year, however, things are set to change. With the intention of creating more global and Indian women business leaders, IIMs have admitted a record number of girl-students for their flagship post-graduate programme.
Consider this. The Indian Institute of Management -- Kozhikode, will admit at least 100 girl students this academic year -- the highest ever in the history of the IIMs.
"This is the highest intake of girl students by any IIM. Fifty years ago, this was not possible. Around 25 per cent of girls take CAT exams and finally only 10 per cent make it to IIMs," says Debashis Chatterjee, IIM-K director.
There are 300 plus students now at IIM-K in the two year flagship post graduate MBA programme, of which 30 per cent would be girls, notes Chatterjee.
Many girls, meanwhile, have made most of the quota benefit. According to most IIMs, about 25 per cent seats of the quota seats have been filled by women candidates.
Sougata Ray, dean -- programme initiative, IIM Calcutta, says: "This year, 42 girl students have taken admissions in our flagship PGP. There has been a marked increase in the intake of girl students from 10 per cent to 13 per cent in PGDM and from two per cent to eight per cent in PGDCM compared to last year."
Ray opines more women are being inducted to the top leadership positions in high profile companies around the globe. Other reasons for a rise in girls seeking admissions to IIMs include Indian parents' willingness to invest in their girls and encouraging them to pursue expensive management education.
"Also, more girls have been pursuing professional education at the undergraduate level which has contributed to a larger pool of aspiring women applicants to our diploma programmes.
"This trend is going to accelerate in the coming years as leadership jobs will increasingly require marrying intellect with compassion and performance orientation with ethical consideration, in which women have a natural advantage," says Ray.
At IIM-C, for the batch of 2010-2012, out of a total of 290 students in PGDM, 38 are girls, while in PGDCM out of a total of 52 students, four are girls.
The situation is similar at other IIMs too. At IIM Ahmedabad, for the graduating batch of 2008-10, the institute had 17 girl-students of a total student strength of 297.
However, for the batch of 2010-2012, the number of girl-students has increased to 39, out of a total of 380.
A spokesperson for IIM-A said that while 35 of these girls were engineers, one student had studied Arts while three had studied  commerce.
Similarly, at IIM Bangalore, for the graduating batch of 2008-2010, the institute had 49 girl-students out of a total strength of 273.
But for the batch of 2010-2012, 78 students are girls out of a total of 375. But students with engineering background still rule. So, while 70 students of the current batch at IIM-B are engineers, one student studied science, three studied commerce, and the remaining four are from other streams, says Subhashish Gupta, chairperson -- admissions, IIM-B.