In Hyderabad, it plans to hire in the areas of finance accounting, transaction processing and technology, among others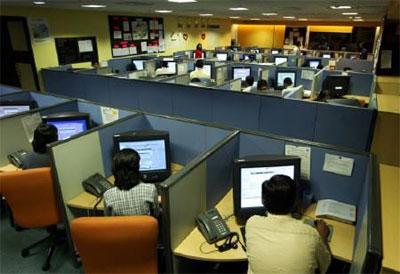 Business Process Outsourcing services provider Genpact may recruit over 10,000 people by the end of next year, a senior official of the company said on Monday.
"It (the hiring) will be in excess of 10,000 in India next year, of which 3,000 will be in Hyderabad alone. In the past few years, the hiring has been more or less in the same range," Genpact vice-president and head (financial services analytics) Amit Bhaskar said on the sidelines of an event in Hyderabad.
"In Hyderabad, we will be hiring in the areas of finance accounting, transaction processing and technology, among others," he added.
Bhaskar said Genpact was the largest third party analytics service provider in the world and have around 6,000 people working in the analytics team worldwide.
"Annually, we take over 1400-1500 in the analytics segment. In India, we have analytics centre in Gurgaon, Kolkata, Bangalore and Hyderabad and we are thinking of adding fifth one," he said.
Genpact, on Monday, inked an MoU with ICFAI Business School (IBS), Hyderabad, to develop an analytics and research programme for its students.
This proprietary programme will leverage Genpact's rich experience and broad suite of analytics solutions serving multiple banks globally, enabling students to gain experience on tools, business applications and the latest industry trends and expectations, a statement from Genpact said.
"The programme will provide direct exposure to commercial credit risk management and financial services analytics, which will be imparted through guest lectures and workshops," it said.
Genpact said it plans to conduct these sessions through its own subject matter experts and training partners providing both theoretical and practical experience.
Upon successful completion of the programme, students become eligible for employment in the analytics practice at Genpact.