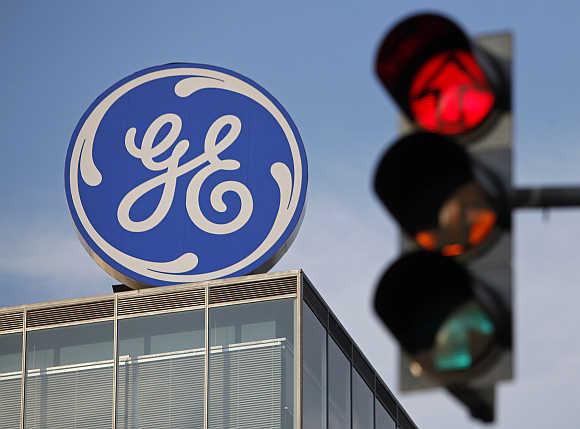 Leveraging the available talent pool and lower manufacturing costs, American conglomerate General Electric Company (GE) is planning to make India a manufacturing hub, "but for the world," said Banmali Agrawala, president and chief executive officer (GE South Asia).
"There is an opportunity to step up the India advantage in manufacturing with the 'India for the world' concept. If the Indian markets are subdued for other economic reasons, it is an opportunity from an export perspective. We should cash in on this, especially when jobs etc are a major issue. So, that's the way we are looking at it (India)," he said.
Speaking to mediapersons on the sidelines of the ISB Leadership Summit 2013 in Hyderabad on Friday, Agrawala said the fundamentals of the country still remained strong and that India was on the learning curve in terms of regulatory process.
"The present policy framework in India, unfortunately, seems to be towards making India a manufacturing hub for India by imposing import barriers. This is not going to lead us to anywhere. I am absolutely convinced that India can be the best manufacturing destination in the world, especially in hitech items like aviation, gas and steam turbines," he added.
According to him, the biggest disrupter to business around the world is the government and the amount of distrust and mistrust was huge through excessive regulations and legislations.
The $150-billion-revenue company, which does business in 164 countries, garners more than $1 billion revenue each from over 40 countries and more than $100 million revenue from 60 countries.
"While businesses are trying to get global, governments and politics are trying to become a lot more local and regional. I would say that this is a potential path towards conflict unless and until we don't resolve it soon enough. I think businesses need to get a lot more local and regional, especially global multinational like GE. And, governments too will need to look at the advantage that they get out of the global set up," he said.
Stating that in the Indian context, the level of trust with businesses to regulate themselves and control themselves was diminishing overtime, he said the Indian government needed to understand the advantages of making India for the world.
"We have got 6,000 engineers in Bangalore and 2,000 in Hyderabad. We have got 1,000 patents to our credit in India. Young Indian engineers are doing outstanding work in high-end power generation and aviation equipment, and healthcare to name a few. There is no dearth of knowhow and talent in our country," Agrawala said.
GE is setting up a manufacturing facility at Chakan near Pune with an investment of $200 million.
The plant will locally manufacture a host of different aviation and turbo machinery components and wind turbines. Agrawala said the company expected the facility to be up and ready by mid 2014.