Obama to push for expansion of Foreign Account Tax Compliance Act
A summit meeting of G-8 countries in Northern Ireland next week would discuss the issue of "tax avoidance" by companies in this increasingly globalised economy, a White House official has said.

"We expect the G-8 to make important progress on the issues both of illegal tax evasion and the kind of legal tax avoidance that companies, when they use countries' loopholes, manage to shift their profits to no or low-tax jurisdictions," said Caroline Atkinson, Senior Director for International Economic Issues at the White House.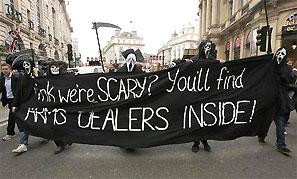 Leaders of G-8 countries - Canada, France, Germany, Italy, Japan, Russia, Britain and the US - would meet for their 39th summit in Northern Ireland on June 17 and 18.

Atkinson said at G-8, Obama would be working with other leaders to expand the use of FATCA (Foreign Account Tax Compliance Act) standards, which was passed by the US Congress in 2010. The act cracks down on illegal tax evasion by increasing disclosure requirements for individuals and financial institutions.

"Beyond that, we'll also be working at the G-8 with (British) Prime Minister (David) Cameron and others to improve the ability of tax authorities and law enforcement to identify the real people behind shell companies that are sometimes set up and facilitate the hiding of tax liabilities," she said.

"Increasing transparency around company ownership - what's called beneficial ownership - will help to prosecute illegal evasion and other illicit activity - money laundering, terrorist financing and so on," she said.

In addition to these efforts to combat tax evasion, illegal tax evasion, Obama has been focused on international efforts to reduce what is legal tax avoidance - when companies legally use loopholes that exist in US and other laws to reduce their tax liability.

"Tax avoidance is as much about countries and country rules as it is about companies, because the loopholes that the companies use are the result of the rules that countries set," Atkinson said.

The White House expects that G-8 leaders will express a consensus that growth and jobs are a top priority.

"Last year, in February, Obama laid out a detailed framework for business tax reform, which included proposals to take this problem on. And the G-8 Summit will provide an opportunity to highlight the need to remove tax incentives that encourage companies to shift profits around, and instead replace those incentives with ones that will encourage the creation of jobs and investment at home," she said.

"There is work underway in the G20, the broader grouping beyond the G8, and the OECD, to think through these issues and to prevent races to the bottom in tax policy.

"We want to avoid tax competition turning into a lose-lose proposition where countries not only lose revenue, but companies make inefficient decisions by locating where they pay the lower taxes - or shifting their profits to the lower taxes rather than where it is most productive for them to invest and produce," Atkinson said.