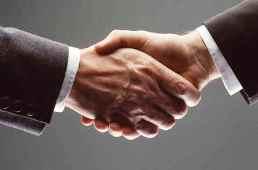 Global corporate leaders, including Indian pacesetters, have asked the leaders of the G-20 to foster greater private sector participation in achieving Millennium Development Goals like food security and development of infrastructure for sustainable economic growth.

The B-20 Working Group on Development, led by Federation of Indian Chambers of Commerce and Industry senior vice president R V Kanoria and Unilever chief executive officer Paul Polman, has recommended a detailed action agenda to the global leadership for an enhanced private sector role in achieving the Millennium Development Goals.

Development issues of vital interest to India are expected to receive focused attention at the G20 Summit beginning in Cannes on Wednesday, a Ficci Paper on the B20 Working Group on Development said.

Prime Minister Manmohan Singh will attend the crucial summit of the world's 20 leading economies, during which India is expected to make a call to resist trade protectionism when global economic growth is facing a slowdown.

The group has suggested making food security a global priority and increasing private sector participation in agri-food production systems to reduce the impact of price volatility across the supply chain.

"Coordinate agricultural policies at the global level, particularly focusing on export restrictions. This requires extensive improvements in food security policies, as well as increased transparency through improved data collection, sharing and monitoring," the paper said.

The paper suggested improvement of agricultural productivity by increasing investment from public and private sources by 50 per cent by 2015.

"With these investments, agricultural productivity should increase by 20 per cent per decade in order to meet food and feed demand," it said.

The paper said that there is a strong need for increased investment in the infrastructure
sector by the private sector, as a lack of basic infrastructure is severely impacting sustainable development of developing countries.
It also said that voluntary adoption of corporate social responsibility initiatives, a key element for growth and development, should be promoted.
"The implementation of CSR standards on a voluntary basis should have a positive impact on local development and promote competitiveness in developing countries," it said.
"In order to make infrastructure a strong enabler for development, there is an imperative need for increased investment from the private sector, promoted by governments and multilateral institutions when needed," Kanoria, the Covenor of the B20 Working Group on Development, said.
The paper also asked for changes in the way multilateral development banks operate to facilitate private sector involvement in project development and implementation.
"The most important changes should be in the procurement rules, as they need to better reflect the reality of infrastructure investment and take into account the significant contribution that the private sector may have in helping the emergence of well-designed projects," it said.
There is also a need for improved flow of information, as it helps the private sector make correct investment decisions.
"Encourage governments to engage in a multi-stakeholder dialogue in all phases of infrastructure planning, development and implementation to enable more cost-effective and efficient development of infrastructure," it said.
The members of the Working Group are: Alcatel-Lucent chief executive officer Ben Verwaayen, MK Sanghi Group chief executive officer M K Sanghi, Odebrecht chief executive officer M B Odebrecht, Prudential chief executive officer T Thiam, SK Group chairman Tae-won Chey, Vivendi chief executive officer J B Levy, Yes Bank chief executive officer Rana Kapoor and Yara International ASA vice president - Global Business Initiative Sean de Cleene.