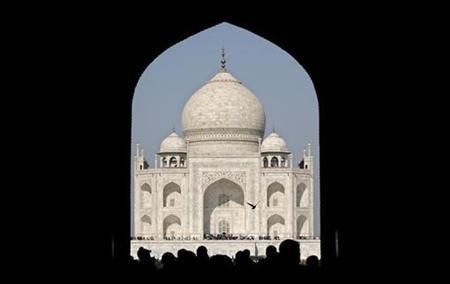 Come May 1 and those looking to visit Taj Mahal in Agra and Humayun's Tomb here will be able to book their entry tickets online for the iconic monuments.
The e-tickets can be booked at the IRCTC website -- www.asi.irctc.co.in -- and can also be bought at the e-ticket windows at such monuments.
Online sale of tickets on a limited scale for Archaeological Survey of India (ASI)-protected monuments was successfully carried out by IRCTC and now it has been decided to extend it to all gates -- East, West and South -- of the Taj Mahal, said a senior Culture Ministry official.
Indian Railway Catering and Tourism Corporation Ltd (IRCTC) -- a PSU under Railway Ministry -- was entrusted with the responsibility of issuing e-tickets for the East Gate of Taj Mahal from December 25 of last year on a trial basis.
IRCTC has now joined hands with ASI for the e-ticket facility for entry to Taj Mahal and the Humayun's Tomb.
As per the plan, after online booking for entry to all ASI -protected world heritage sites, the facility will be extended in a phased manner for the other ticketed monuments.
ASI has 116 ticketed monuments in India. The IRCTC website, which facilitates booking of train tickets, is diversifying its services to provide a convenient, online shopping platform for customers.
Thus, besides tickets, one can buy cakes, books and even shoes through the website. IRCTC has tied up with Amazon.in to sell various products.
A link will be provided on the IRCTC site to Amazon.in for customers interested in buying such products.