The logistics segment is becoming a hot favourite of private equity, of late.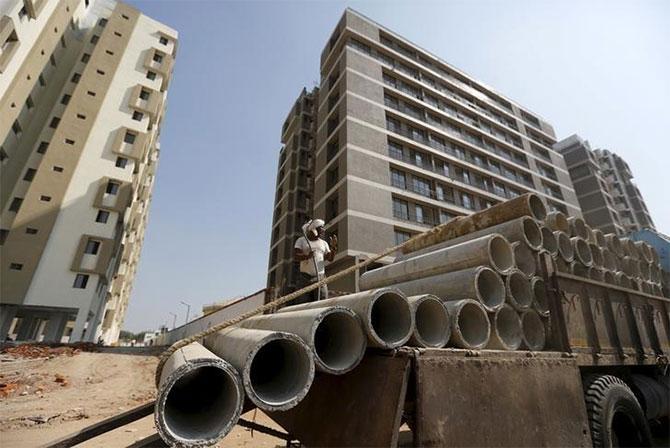 Ivanhoe Cambridge, the real estate investment arm of Canada's second-largest pension fund manager CDPQ, is in talks with Singapore-headquartered Assetz Property Group to invest $100 million (Rs 680 crore) in the latter's logistics operations in the country, said a source in the know.
"Both are in talks as of now and yet to sign any deal," said the source.
Ivanhoe is looking to re-enter Indian real estate. It is in the final leg of talks with the Ajay Piramal group for a joint venture.
Assetz has a strategy of greenfield development and acquiring secondary assets in the Mumbai Metropolitan Region, Pune, Chennai, Bengaluru, Nagpur and the National Capital Region, and is developing a logistics park on 88 acres in Bengaluru.
When contacted, an Ivanhoe Cambridge spokesperson said:" We do not comment on rumours or speculation about our investments. As we have said before, we are actively looking at opportunities in India but we have nothing to confirm now."
An email sent to an Assetz group executive did not get a response.
Ivanhoe opened its office some years ago but shut it down because it could not find investment opportunities here.
Its parent, CDPQ, has opened office here and looking to invest in areas such as infrastructure.
The logistics segment is becoming a hot favourite of private equity, of late. In the largest private-equity deal in the warehousing and logistics space in the country in recent years, Canadian pension fund manager CPPIB is set to buy into Indospace, the developer/investor of logistics and industrial parks promoted by private equity firm Everstone and US-based Realterm, at $700 million.
It is a three-step deal in which the investor has to buy the existing properties, fund the under-construction properties and commit funds in the $300 million logistics to be floated.
Though Singaporean fund GIC and Temasek were in the race, the final bidding boiled down to CPPIB and the Abu Dhabi Investment Authority (ADIA), said the source.
Last year, US-based Warbug Pincus invested $125 million in Stellar Value Chain Solutions, a third-party logistics company founded and led by the former chief executive officer of Future Supply Chains, Anshuman Singh. Warbug Pincus has a $250-million joint venture with Bengaluru-based Embassy group for industrial parks.
Warbug has also invested $75 million in Gurgaon-based logistics firm TrucksFirst Services, which operates logistics start-up, Rivigo.
In April last year, Singapore's distressed assets fund management firm SSG Capital Management Group invested up to Rs 580 crore (Rs 5.8 billion) in Future Supply Chain Solutions.
Demand for logistics is going up because of manufacturing and e-commerce marketplaces in the country.
"Demand for organised warehouses will go up and, resultantly, more developers could get into the business. Overall, infrastructure development and policies such as Make in India, Digital India and Skill India will help in this sector's growth in 2017 and beyond," said Anuj Puri, chairman of JLL India.
Photograph: Amit Dave/Reuters