However, foreign investors have completely shunned the infrastructure sector.
A series of in-bound investments in recent months highlights investors' rising preference of consumption-led Indian companies; they bet 1.2 billion Indians will spend more on food, travel and telephones.
From Diageo and Unilever to GlaxoSmithKline, all multinational companies want a bigger slice of the Indian consumption story - fuelled by rising income and small families, say bankers.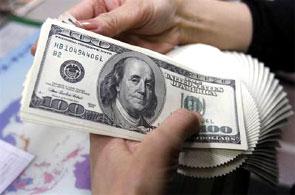 "We are seeing a secular growth trend in all consumer-led businesses, whether it's consumer products or health care - primarily driven by favourable demographics and increasing purchasing power. That is reflected in increasing M&A deal volumes, besides higher sustainable market valuations, as foreign investors don't feel concerned about any regulatory or governmental overhang that they see in other sectors in India," says UBS Investment Bank managing director Ravi Shankar.
The recent investments show foreign investors have completely shunned the infrastructure sector - roads and power, for example - which is facing serious issues of environmental clearances and land acquisition.
A top official of US-based Blackstone said all of the company's investments in the Indian infra sector were blocked due to problems plaguing the industry. "There is no option but to remain invested in infra companies," he said.
In contrast, in 2012, Indian food & beverage sales rose 21.2 per cent, while sales of home and personal care grew 17 per cent. Sales for airline and cell phone companies also grew. A Morgan Stanley report says food & beverages sales in India will rise another seven-eight per cent, while home and personal care sales will go up four per cent, ahead of a rise in disposable income over the next six years.
Adding to the consumption story are rising rural wages, which have continued to grow, 18.3 per cent on a year-on-year basis as of November 2012 - thanks to the National Rural Employment Guarantee Scheme. The growth rate moved up from 10-13 per cent in the first half of 2008 to an average 19 per cent annually over the past three years.
Against this backdrop, as economies across the world slow down, the Indian consumers are providing investors comfort to open their purses and put their money in companies here.
It's not only food products, the prospects of increased air travel by urban Indians and use of wireless phones have, respectively, made Etihad buy a 24 per cent in stake in Jet Airways for $380 million and led Qatar Foundation to invest $1.2 billion in Bharti Airtel.
"It is indeed very heartening to see in-bound investments of significant size, such as that by Diageo, Unilever's stake enhancement, Qatar's investments in Airtel, etc, particularly at a time when the mood among Indians is cautious and somewhat negative. These clearly show long-term strategic investors view India as an attractive market in the long run, with strong fundamentals," says Barclays Capital Managing Director Pramod Kumar.
Bankers say these investments have happened at a time when equity market valuations have been reasonably strong. So, clearly, these are not driven by an opportunistic view of the market, with a short-term perspective. "I am delighted to see over $5-billion investment by Unilever to enhance its stake in its Indian subsidiary, despite staying at the current ownership level for decades - already over the controlling threshold of 51 per cent," he says.
It's not only large investors, even small ones are betting on consumer companies. "The HUL open offer endorses that the Indian consumer market space is vibrant and growing, and one of the few sectors where growth rates are far higher than the growth rate of the economy," says InGovern Founder Shriram Subramanian.
"Given these, local investors have to decide whether they want to invest in comparable companies at modest valuations or ride the India growth and consumption story with the market leader," he adds.