Rose growers in South India, mainly Hosur, have for many years spread the scent of love on Valentine's Day around the world. But the world seems to have jilted them for other options this time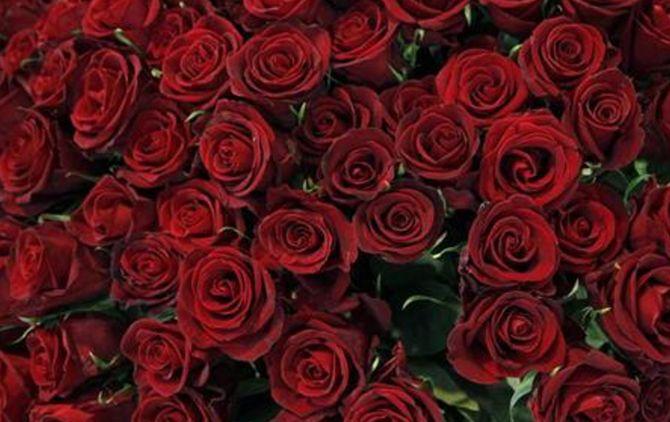 As the world celebrated Valentine's Day, rose growers in Tamil Nadu, particularly those in Hosur, found themselves jilted - their Kenyan counterparts seem to draw more attention.
And back home, prices in local markets wilted, although costs have risen.
Flower growers in Hosur said the quality of roses this year was better than last year.
Even so, different export markets were affected by disparate reasons.
Hosur and Bengaluru are flower cultivation hubs in south India, while Pune and parts of Gujarat account for the bulk of cultivation in the north.
Hosur alone contributes 25-35 per cent to the country's total flower production.
According to Najeeb Ahmed, managing director of Tanflora Infrastructure Park, Hosur accounts for 75 per cent of the total flower production in south India.
Valentine's Day sales used to contribute 25-40 per cent to the flower growers' annual revenue.
Some countries, such as Australia, recently tightened regulations to allow import of only fumigated flowers, for which Indian cultivators lack large-scale capabilities.
Exports to other strong markets, such as Singapore and Malaysia, were affected because the Chinese New Year falls on February 16.
"The Chinese diaspora, a large part of the population in these countries, would be travelling to China. So, the demand for imported roses is limited," said Bala Siva Prasad, president of the Hosur Small Farmers' Association.
Lebanon has seen a surge in rose production this year.
In the West Asian and African markets, Kenyan growers are offering better quality flowers at the same price.
"Last year, Kenyan roses were priced at Rs 600 a bunch (one bunch has 20 flowers), and ours cost Rs 300-340. But this year, while our roses are priced at Rs 260-300, they are matching this rate with superior quality, posing a serious challenge," said Chandrappa of CS Flora, a major flower exporter from Hosur.
"With a drop in exports, the decline in domestic prices close to Valentine's Day is a double whammy," Chandrappa added. Domestic prices have dropped to Rs 130 a bunch from the earlier Rs 210-220.
Many farmers were holding on their stocks in hopes of better prices close to February 14. To their chagrin, this did not happen.
According to V Venkatachalam, president of the Krishnapatnam Horticulure Federation, the international price for Hosur roses is Rs 17-18 per stem, compared with Rs 7-14 in the country.
Venkatachalam, however, holds a contrarian view. According to him, this year has been average because untimely December rain caused a 25-30 per cent decline in production.
Also, there were instances of consignments being returned for lack of air cargo space, an issue the industry has been grappling with for a while.
The Krishnapatnam federation said it would request the government to allocate space during peak season, especially since flowers have a limited market and shelf life.
Photograph: Lisi Niesner/Reuters