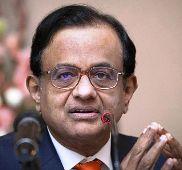 With Rs 7-lakh-crore (Rs 7-trillion) projects stalled at various stages, the finance ministry has decided to initiate a series of discussions with India Inc and lenders to remove the bottlenecks.

The first such interaction would be in Mumbai on Monday.

It would be followed by a similar one in Bengaluru.

Besides industry captains, chief executives of leading banks like State Bank of India, Bank of Baroda, Union Bank, Canara Bank and Corporation Bank would also attend the meeting to discuss problems related to infrastructure development.

According to bankers, the ministry has asked them to call for the meeting their 25-30 top clients whose projects are stalled.

According to data compiled by the finance ministry -- based on feedback from banks -- 215 projects, each with value of Rs 250 crore (Rs 2.5 billion) or more, have been identified as stalled.

These projects are mostly financed by public-sector banks.

According to the ministry's estimates, projects worth Rs 7.02 lakh crore (Rs 7.02 trillion) are stalled at various stages; public-sector banks disbursed a mere Rs 54,000 crore (Rs 540 billion) as of December-end.

These projects, in sectors like power, road, iron & steel, cements and ports, are held up due to absence of clearances, lack of fuel linkages, land acquisition hurdles, etc.

The power sector is the worst hit, with projects worth more than Rs 5 lakh crore (Rs 5 trillion) stalled, followed by road sector (Rs 1.2 lakh crore or Rs 1.2 trillion).

About Rs 30,000-crore (Rs 300-billion) steel projects are also stuck due to issues related to raw material linkages.

Some large projects in the power sector stuck due to environment clearances are the 4,000-Mw Sasan ultra mega power project and Adani Power's project in Maharashtra.
Image: P Chidambaram