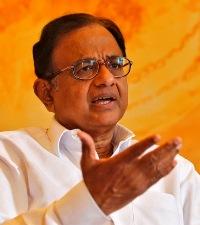 With the Sensex rising to fresh all-time highs, the Finance Minister P Chidambaram on Tuesday asked financial regulators to remain alert and take measures to prevent any volatility in the markets.

This was at a meeting of the Financial Stability and Development Council, chaired by him. Chidambaram, set to resign on Friday to make way for his successor, called upon the regulators and the ministry to be ready and take necessary action.

Amid the markets scaling new highs due to anticipation of a National Democratic Alliance government at the Centre, banking and market regulators tried to calm investors, saying they were watching the situation closely and were prepared to deal with any volatility when the election results are declared on Friday.

Securities & Exchange Board of India Chairman U K Sinha said they were closely watching the situation, adding there was no need for anybody to worry.

"If we find anybody is doing anything wrong, in violation of any of Sebi's regulations, we will take prompt action," he said.

Reserve Bank of India Governor Raghuram Rajan said the central bank was prepared for any kind of volatility.

"The regulators have examined the financial system through the last few weeks. We have conducted a variety of tests. In many ways, we are prepared for any kind of volatility that might emerge through the next few days," he said.

Through the past three trading sessions, the benchmark BSE Sensex has rallied about 1,500 points, while the National Stock Exchange's Nifty rose about 450 points.

On Tuesday, the Sensex rose 2.2 per cent to hit an all-time high of 24,068.94, while the Nifty hit a record high of 7,172.35 in intra-day trade.

At the meeting, FSDC took stock of the economy and deliberated on the domestic and global growth scenarios, the fiscal, monetary and external sectors, foreign capital flows, inflation, developments in financial markets and the challenges facing the economy.

It also assessed external vulnerabilities and the progress in controlling the country's current account deficit, exchange rate volatility, etc.
Image: P Chidambaram