A few years ago, deals site Groupon had sold 10-minute helicopter rides over Bengaluru and an aerial Ganapati Visarjan trip in Mumbai.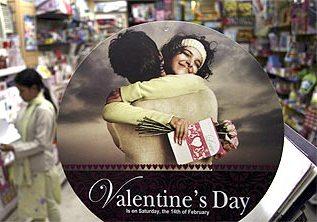 Love in the air. Love in a boat. Love everywhere.
While the Hindu Mahasabha is threatening to marry off any couples they spot on Valentine's Day, radio taxi aggregator Uber is offering couples an aerial tour of popular spots in Delhi or a luxury yatch ride in Chennai.
Love is priceless but you have to pay Uber to make the day of love special for you.
A 20-minute chopper ride over the National Capital, followed by lunch for two comes for Re 5,000.
The hour-long yatch trip, and dinning, has been priced at Rs 1,999.
The US-based taxi services company -- still awaiting operating permits in Delhi -- has offered the on-demand service on the Valentine's Day weekend.
It has teamed up with EuroCopter and Asian Haus.
For the services in Chennai, it has joined hands with The Luxury Yacht Company. The pick-up and drop will be done through #UberLUX in Chennai.
"At Uber, we love celebrating our cities. For us, New Delhi is best characterised by youthful innovation, an old-school charm, a lazy Saturday brunch, and gorgeous weather.
"We've put all this together to pack a delightful afternoon date this Valentine's Day weekend to bring you #UberCHOPPER!" it said in a communication.
According to the communication, the user needs to have a minimum balance of Re 5,000 in the linked Paytm account if one is looking for the chopper ride in New Delhi.
The ones booking the rides will be picked up from prementioned locations by UberBLACK to take the special riders to the helipad. Once the helicopter ride is over, the UberBLACK will take the couple to a hotel where they will be offered a four-course meal by the poolside.
The couple will be dropped back, too.
As Uber estimates, the entire date could last as long as four to five hours.
While this is a unique option to celebrate the Valentine's Day in India, it's not the first time Uber has done something like this.
Last year, it offered similar helicopter rides on Father's Day in Mumbai and Bengaluru.
A few years ago, deals site Groupon had sold 10-minute helicopter rides over Bengaluru and an aerial Ganapati Visarjan trip in Mumbai.
It had also sold deals like a short Valentine's Day party in the sky.
Uber, however, is offering customised options in different countries. For instance, it will have on-demand roses delivery service for the ones who have their Valentines staying in a different city.
"Uberites will be able to request red roses for delivery to your significant other in these fine cities: Washington DC, San Francisco, Chicago, New York City, LA, Boston, Seattle, Atlanta, Dallas, San Diego, Philadelphia, Denver, Phoenix, Minneapolis, and Toronto," it stated in a blog.
Others, too, are also offering Valentine's Day deals. While Snapdeal has been offering special Valentine's Day discounts for certain products between 1 February and 14 February, other e-commerce players such as Flipkart, Amazon, Shopclues, Mytra, and Jabong have lined up additional discounts.