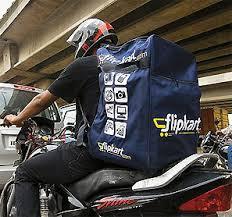 India's e-commerce poster boy Flipkart, set off a ripple of speculation last week when it erected billboards across Bengaluru, especially the freeway from the international airport to the city, launching its 'Big Billion Day', just ahead of competitor Amazon's Founder and Chief Executive Jeff Bezos' visit.

While several observers believed the campaign was triggered by Bezos' visit, the Bengaluru-based company has its own reasons for the timing.

The date, October 6, has been inspired by the apartment number where Flipkart's co-founders, Sachin Bansal and Binny Bansal, began their journey in 2007.

According to sources within the company, media reports pitching the ad campaign against Bezos' visit invited wrath on the marketing team from senior management.

"The marketing team was asked how they could miss such an important factor, and how could they make such a slip?" a source who did not wish to be named said.

The 'Big Billion Day', will see Flipkart run deep discounts across 70 categories.
Items on the website will be available at 'unprecedented discounts'.

Among other things, Flipkart is planning flash sales and deals of the hour, and lucky draws every hour.

Additionally, Flipkart might make its 'Big Billion Day' an annual affair, the source said.

"Preparations for this campaign had started at least two months ago, and no one was even aware of Bezos' visit then," an Flipkart executive who did not wish to be named said.

"It is the festival season and the campaign has been timed accordingly. People are making it out to be something it is not."

"It is not a cola war, like many are making it out to be," the executive added.

"Nothing we do is planned to counter what anyone else is doing. There is no cola war in the e-commerce space as yet."

Amazon, however, has taken a step towards intensifying the advertising war.

The company on Monday retorted with ads in several newspapers, stating that the American retailer believed in 'dhamaka' (sensational) sales every day rather than on any specific day.