Loss of investor confidence in Flipkart last year sparked off a chain reaction in startup sector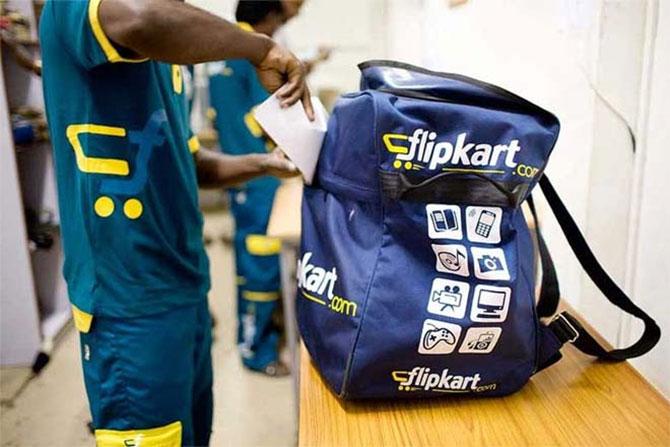 India's largest e-commerce marketplace Flipkart is returning to the job market with an intent to hire 1,200 people this year, potentially sparking the revival of confidence in India's start-up sector.
Seen as a torchbearer, the loss of investor confidence in Flipkart last year sparked off a chain reaction in India's start-up sector. Now flush with $1 billion in fresh funding, albeit at a lower valuation, the company's narrative could have a positive effect on India's ecosystem.
"In 2017-18, we are certainly looking to increase the headcount by 20-30% higher than the previous year," Nitin Seth, Chief Operating Officer at Flipkart, told The Financial Express.
"We will hire more people to expand our supply chain network... our engineering and technology team and...new categories like large appliances, consumer electronics, furniture and grocery."
Flipkart's plans call for hiring employees on permanent rolls, unlike in the past 12 months where it sought to bring in temporary workers to fulfill only peak season demand. The move will once again push the company's permanent headcount close to 10,000 people, which had dropped in the past one year.
"We are looking to aggressively grow our supply chain network as we are expanding our reach in another 1,000 new PIN codes and set up 60 additional delivery hubs in the country mainly in the North-East region, West Bengal, Odisha and Bihar," Seth told The Financial Express.
In the last two years, India's start-up sector has taken a massive hit in its perception as a stable sector to be employed in. Reports have cited several instances of top talent choosing employment in more traditional sectors over e-commerce, with some institutes even banning startups from campus placements.
Flipkart too saw major backlash when it deferred the joining date of freshers hired from the Indian Institute of Management, Ahmedabad last year. While the company ensured that all the people it had offered joining letters to were given internships in other startups, colleges had become wary of startups hiring.
Moreover, a return to the job market indicates that Flipkart's recent churn is over and under the leadership of CEO Kalyan Krishnamurthy is looking to grow once again.
This will not only send a message to rival Amazon, but all foreign companies looking to win in the Indian market, from whom local companies had recently asked for protection.
Photograph: PTI Photo