After recent controversies, the company is not keen on attracting attention like the previous round in July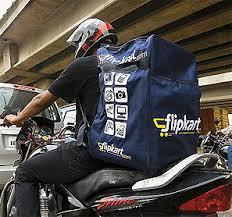 Leading e-commerce entity Flipkart is expected to begin the new year with another round of funding, perhaps crossing the $1-billion figure. However, the company might not make any announcement on the mega funding, unlike the previous occasion, in July.

At that time, co-founders Sachin Bansal and Binny Bansal had made a public announcement at a Bengaluru hotel, about a $1-billion fund raising, largest so far in the Indian e-commerce sector. A day later, Amazon issued a statement that it was investing $2 billion in India.

A source said Flipkart was not keen on attracting attention due to fund raising. In the recent past, the $1-billion funding was a part of the discourse even when it came to other developments around the company, such as the 'Big Billion Day' sale and offline-online war, the source said.
Chief executive Sachin Bansal has stayed away from interviews over the past couple of months, to indicate his focus is on business.

2014 has been a year of blockbuster funding for e-commerce companies, a $4-billion market. Beside Flipkart's $1-billion funding in July, Snapdeal had raised $627 million from Japanese investor SoftBank in October.

Since no e-commerce company in the country is listed, they hardly ever publicised their fund raising till recently. While talk of mega bucks being raised from foreign investors brought e-commerce in the bracket of big league, it also meant a fair share of controversy to the players.
Among other things, the foreign investment going into these companies has been under scrutiny.
Foreign investment is not permitted in e-commerce but there's no rule barring it in a marketplace model.
Most e-commerce entities in India are operating the marketplace model. Tax issues have also been raised in some states for hosting traders and keeping their inventory in some cases.

Yet, these companies are setting ambitious goals.
Flipkart is believed to be looking at an annual GMV (gross merchandise sale) of $4 billion by the end of March 2015 and much younger rival Snapdeal at $3 billion.
While Flipkart is believed to be hovering around a GMV of close to $3 billion, Snapdeal sources said the company touched $2 billion GMV around Diwali.
Amazon, which started in India in 2013, is learnt to have crossed a GMV of $1 billion. Annual GMV is calculated on monthly average sales.

Flipkart, which started in 2007, has so far raised $1.76 billion of funds. Its investors include Tiger Global, Accel Partners, DST Global, Naspers, Iconiq Capital, Sofina and Singapore sovereign wealth fund GIC.
Disclaimer: Rediff.com also has an e-commerce business which competes in some areas with Flipkart.