Indian fliers regularly face issues like lost baggage, refund on cancellation and harassment by staff at airports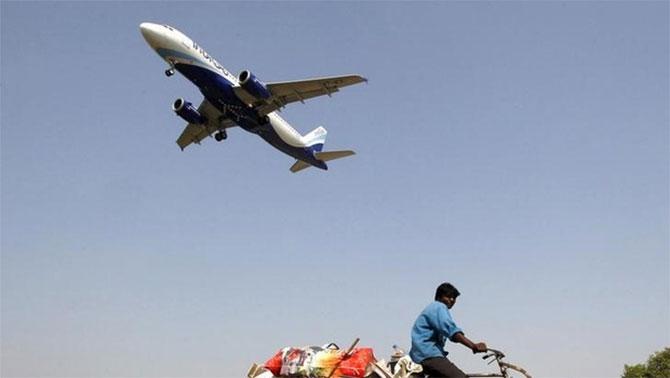 Air passengers in India will soon have an online grievance redressal system, similar to that in America and Britain.
In the proposed model, passengers will be able to directly lodge their complaint on a portal. The government will redirect the complaint to the specific airline or airport operator, which will have to address the issue in a specified period. The passenger will be able to view the status of the complaint on the portal, through a complaint number.
The initiative is being led by a team headed by Jayant Sinha, minister of state for aviation. On Thursday, he had a meeting with airlines, airport operators and others on how to build the platform.
Indian Railways had this March launched an online portal and a mobile app to provide customers a forum to register complaints. These would be automatically assigned to the official concerned, with the complainant getting a message on his or her mobile phone and via e-mail about the action taken.
A senior official in the aviation ministry said the railways were a single entity but it was not so in aviation. "With multiple private operators and they having their own grievance redressal system, one airline might respond promptly and another take days. The idea is to build a common platform."
The Federal Aviation Administration in the US has a similar online platform for passengers to complain. In Britain, the sector regulator recently formed an alternative dispute resolution body for those not satisfied with the way an airline dealt with their case, with a legally binding decision on their grouse.
Indian fliers regularly face issues like lost baggage, refund on cancellation and harassment by staff at airports. After taking charge, Sinha has taken to social media to direct complaints from passengers to the airlines or airports, asking them to solve the issue. "It creates a huge goodwill," says a person in Sinha's team.
Private airline operators, though, said such a step would make the system cumbersome, as there are existing forums to address such issues. "You have consumer forums, National Commission, Sugam and DGCA. Internationally, there are no multiple forums having overlapping jurisdiction with the same subject," said an executive of a private airline.
The Directorate General of Civil Aviation (DGCA) recently notified new pro-consumer rules on cancellation of tickets, denial of a seat due to overbooking, delay and cancellation of flights, baggage allowance and refunds.
Photograph: Reuters