Helped by the Offer for Sale (OFS) route, a whopping Rs 45,300 core (Rs 453 billion) was mobilised through public equity markets in 2013, a growth of 25 per cent over last year, according to Prime Database.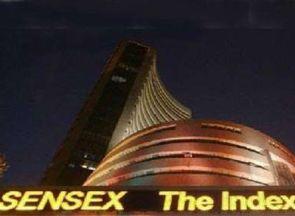 "The year could have been much better but for the continuous deferment of several PSU offerings and the volatility in the secondary market through most of the year," said Prithvi Haldea, MD Prime Database.

During 2013, Rs 45,372 crore (Rs 453.72 billion) was raised through public equity markets higher than Rs 36,253 crore (Rs 362.53 billion) garnered in 2012.

It, however, fell substantially short of Rs 99,022 crore (Rs 990.22 billion), the highest amount ever raised in 2010.

PSUs dominated the year, raising Rs 25,354 crore (Rs 253.54 billion) or 56 per cent of the total amount. This was much higher than Rs 19,679 crore (Rs 196.79 billion) raised in 2012.

According to Prime Database, fund raising in 2013 was substantially achieved through 84 OFS route - the share sale method allowed by market regulator Sebi to comply with regulatory requirement of minimum 25 per cent public shareholding.
These offers accounted for 53 per cent of the total amount mobilised during the year. They are largely viewed as safe investments as they are by the companies that are already listed companies and carry at a discount to the market price.

However, the proceeds from such sales do not go to the company but to the selling shareholders.

Haldea said OFSes were in the limelight, especially in the April-June quarter with companies having to meet the June 2013 MPS compliance deadline given by Sebi.

Another new instrument allowed by Sebi, Institutional Placement Programme (IPP), primarily for the same purpose, saw 12 companies raking in Rs 4,823 crore (Rs 48.23 billion).

According to Haldea, the unstable political and economic climate in the country, coupled with a volatile secondary market resulted in a continuing lull in initial public offers (IPOs).

Only three mega-IPO hit the market, collectively raising Rs 1,284 crore (Rs 12.84 billion), more than 70 per cent of which came from Just Dial (Rs 919 crore or 9.19 billion) the others being Repco Home Finance and V-Mart Retail.

This was in comparison to 11 IPOs in the preceding year mobilising Rs 6,835 crore (Rs 68.35 billion).

In addition, there were 35 Small and medium enterprises (SMEs) IPOs garnering Rs 335 crore (Rs 3.35 billion), compared to 14 in 2012 raising Rs 103 crore (Rs 1.03 billion).

Besides, the year saw only one Follow-on-Public Offer of Power Grid that mopped-up Rs 6,959 crore (Rs 69.59 billion).

During the year, companies raised Rs 8,008 crore (Rs 80.08 billion) by selling shares to institutional investors as compared to Rs 4,705 crore (Rs 47.05 billion) mopped-up in 2012.