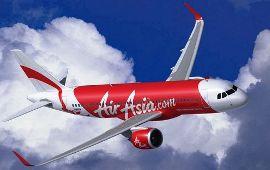 The Finance Ministry on Wednesday cleared the investment proposal of Malaysian budget carrier AirAsia which seeks to enter India through a joint venture with Tata Group and another company.

"AirAsia's proposal has been cleared.

"It is as per the policy (which allows) up to 49 per cent FDI.

"Rs 80 crore (Rs 800 million) is initial investment," a senior government official said.

The Foreign Investment Promotion Board, headed by DEA Secretary
Arvind Mayaram, approved the proposal at its meeting in New Delhi.
AirAsia has applied to FIPB to take 49 per cent in a venture with Tata Sons Ltd and Arun Bhatia's Telestra Tradeplace Pvt Ltd.
The carrier will now have to approach the aviation regulator Directorate General of Civil Aviation for further clearances.
"AirAsia will now have to take necessary licence etc. from DGCA," the official added.
This would be the first entry of a foreign carrier in the domestic aviation sector after the liberalisation of FDI policy in September last year.