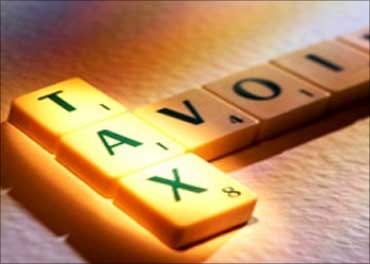 Industry groups can directly put forth tax related issues before a high level committee headed by Parthasarathi Shome, advisor to the Finance Minister, every Wednesday beginning August 7.

The ministry has been receiving representations from chambers of commerce and industry associations on tax-related issues and disputes that affect the industry as a whole or impact a large sections of the industry.

The groups had been demanding a forum to put their views before the government.

"The request is found very reasonable. Exchange of views between industry groups and government on tax related issues or tax related disputes would give an opportunity to government to hear the arguments of the industry groups.

"It will also give the government an opportunity to explain its stand on tax related matters.

"Thus this exercise would be mutually beneficial," the ministry said in a release.

Accordingly it has been decided to constitute a forum, chaired by Shome, that will meet every Wednesday (3 pm).

Shome will be assisted by officers of the Tax Policy and Legislation wing of the Central Board of Direct Taxes and the Tax Research Unit of the Central Board of Excise and Customs.

Chambers of commerce, industry associations and various such groups will have to submit a memorandum to Shome and then seek an appointment.

"They will be given a hearing by Parthasarathi Shome and the officers assisting him".

The first meeting of the forum will be held on August 7, 2013 and thereafter on every Wednesday.
However, the forum is specifically for industry groups and not for individuals. While the announcing the setting of the forum on Wednesday, Finance Minister P Chidambaram had urged industry groups to take full advantage of the platform.