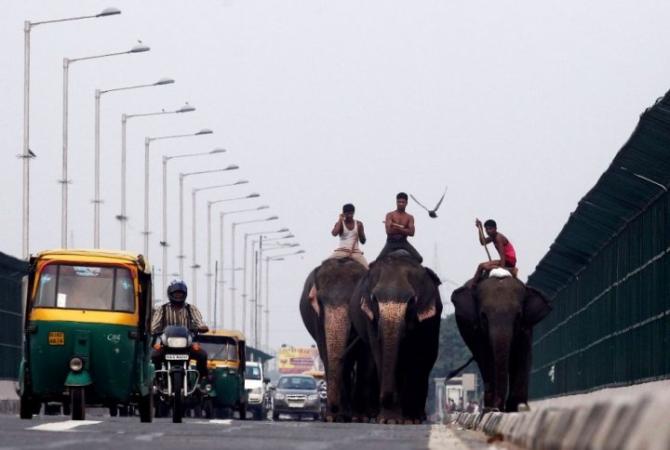 Finance Ministry is expecting a rating upgrade by credit agencies by the year-end on the back of policy initiatives, moderating inflation and improvement in the fiscal position of the government.
"Based on the policy measures taken by the government, rating agency Moody's has changed its outlook (of India) to positive from stable.
"The impact of policy reforms will be felt by the end of this year and credit agencies would further improve the ratings," Finance Secretary Rajiv Mehrishi told PTI in an interview.
He said the decline in crude oil prices is likely to sustain in 2015-16, adding, "This is expected to reduce the oil import bill and impact favourably on the current account balance. It will help to moderate the price increase in general because petroleum products are used in the production of almost every commodity."
Listing measures taken by the government, Mehrishi said," significant improvement has been made in the last one year for improving the macro fundamentals of economy such as sharp moderation in inflation level, control of current account deficit and fiscal deficit to manageable levels, stability of rupee, increased capital flows, bringing confidence in the minds of domestic and foreign investors."
The decline in general inflation is expected to provide policy support for growth by encouraging household spending in interest sensitive sector like automobiles and housing, he said, adding, "It will also help to reduce debt burden of firms and strengthen their balance sheets."
Bettering its own financial targets, the government ended the 2014-15 with a fiscal deficit of 4 per cent of the Gross Domestic Product (GDP) as against the revised estimate of 4.1 per cent.
Global rating agency Moody's on April 9 had raised India's credit rating outlook to 'positive' and had said an upgrade in its sovereign rating is also possible in the next 12-18 months. India's sovereign rating currently stands at 'Baa3', the lowest investment grade -- just a notch above 'junk' status.
The sovereign rating and outlook for a country are often referred to as key parameters by foreign investors and global bodies to gauge its investment climate.
Moody's in its report has said recent measures to address inflation, keep external balances in check, simplify the regulatory regime for investors, increase the foreign direct investment and facilitate infrastructure development will reduce some of India's sovereign credit constraints.
Another global rating agency Fitch last month had decided to retain the stable outlook for its 'BBB-' rating.
Photograph: Reuters