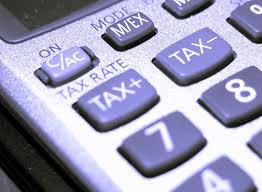 Finance Ministry on Wednesday assured India Inc that it will improve the efficiency of the tax administration and ensure that only whatever is due is collected from the industry.

"As per law we will go for revenue, but what is due, we will do as per rules. . . Please trust us. "Ultimately we need to trust you, you need to trust us. Without trust, nothing can move on," Revenue Secretary Sumit Bose said at a Confederation of Indian Industry event in New Delhi.

He said more and more number of assessees are now electronically filing their returns. "The number of e-filed returns have increased from 362,000 in 2006-07 to 2.14 crore (Rs 21.4 million) in 2012-13," he said.

So far in the current year 1.91 crore (19.1 million) returns have been e-filed, which is 43 per cent more than the returns e-filed last year.

Around 75 per cent of total returns are expected to be e-filed in current year.
"We have been sending out letters (to assesses). They have generated great deal of fresh filing of return and also more taxes," Bose said. The way forward in the reform of the tax regime was to streamline the tax administration, while following a consultative and collaborative approach with the various stakeholders, he said.

The government is committed to bring in efficient tax administration and an industry-friendly tax structure, Bose said.

"The various initiatives taken by the government and the RBI in the last one and a half years to help the economy navigate through the present difficult situation," he said.

Highlighting the importance of the clarity and stability in the tax regime for inspiring investor confidence, Central Board of Direct Taxes Chairperson Sudha Sharma said the Ministry has taken various steps for establishing a non- intrusive, non-interfering and assessee-friendly tax system.