Expressing displeasure over the recent tightening of norms for grant of environment clearance to industrial projects, commerce and industry minister Anand Sharma has urged the environment and forest ministry to issue correctives.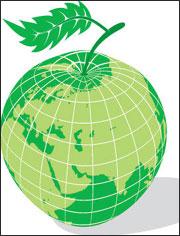 In a letter to minister Jayanthi Natarajan, he asked her to "personally intervene" to "allay the misapprehension of the entrepreneurs on environment policy".

The immediate trigger is the environment ministry's latest policy of asking corporates to mandatorily commit five per cent of project investments in environment protection measures, under what it calls corporate environment responsibility (CER).

"Even a corporate social responsibility (CSR) agenda is administered voluntarily and is not to be mandated by the government," Sharma noted in the August 2 letter.

Currently, CSR practices are dictated by voluntary guidelines notified by the ministry of corporate affairs in December 2009.

They
ask business entities to formulate their own CSR policy, with specific amounts allocated in their budgets for CSR activities, approved by the company's board.
Natarajan's predecessor, Jairam Ramesh had suggested redefining CSR by integrating it with environmental management and afforestation.
His ministry issued an office memorandum this April detailing the CER policy that makes it mandatory for companies to report environmental violations to their board and place it on website. It does not prescribe obtaining mandatory investment commitment towards environment impact mitigation.
Earmarking 5 per cent of project cost for CSR activities was one of the 34 conditions laid down by the Environment Appraisal Committee of MoEF when it had approved in May the Lavasa Lake City project of Hindustan Construction Company. Other conditions included submission of a policy towards CER apart from a disaster management plan.