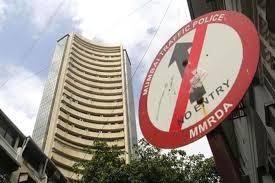 Overseas investors have pumped in a staggering over Rs 1 lakh crore (Rs 1 trillion) into the Indian equities since the beginning of the year, mainly on hopes of a stable and reforms-oriented government at the Centre.

As per the latest data compiled by market regulator Securities and Exchange Board of Indiabi, the net investments by Foreign Institutional Investors into Indian equity markets stood at Rs 51,433 crore (Rs 514.33 billion) this year so far, while the same for debt markets was at Rs 52,115 crore (Rs 521.15 billion) taking the total to Rs 1,03,548 crore ($17 billion).

These huge inflows included a net investment of Rs 11,625 crore (Rs 116.25 billion) in the first week of June alone.

Market analysts believe that FIIs have been betting on the Indian market mainly on hopes of a stable and reforms- oriented government.

The inflows are expected to surge further as the verdict met overseas investors' expectations in the Lok Sabha Poll.

"Moreover, foreign investors continued their
positive bias towards Indian markets after elections as well primarily on reforms oriented decisions taken by the new government," an analyst said.
FIIs, the main driver of the equity market, have helped in pushing up the benchmark BSE Sensex by over 20 per cent so far this year.
Foreign investors had made a net investment of Rs 62,288 crore (Rs 622.88 billion) into the country's securities market in 2013 (January- December).
This included a net investment of Rs 1.13 lakh crore (Rs 1.13 trillion) in equities, while they pulled out a net amount of Rs 50,848 crore (Rs 508.48 billion).
Currently, there are over 1,700 registered FIIs in the country, along with close to 6,400 sub-accounts.
The strong inflows in the recent months have taken the cumulative net investments of FIIs into India to close to $188 billion, while their investments in rupee terms is Rs 9 lakh crore (Rs 9 trillion) level.
This is based on the data since November 1992 when the FIIs began investing into Indian markets and includes about $155 billion investments into equities and further about $33 billion in debt markets.