Foreign institutional investors (FIIs) continue to pump in money into Indian equity markets, with their net inflow so far this year crossing the Rs 1-lakh-crore mark on Friday. According to official data, the inflows touched a whooping Rs 1,01,441 crore as of Friday.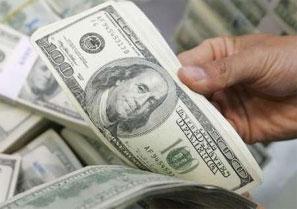 According to the Securities and Exchange Board of India, FIIs invested Rs 100,577 crore ($18.07 billion) as of Thursday. On Friday, they invested an additional Rs 864 crore (provisional data). Of the total net inflow, about Rs 40,000 crore came in the last three months, following measures taken by the Reserve Bank of India (RBI) to boost the weakening rupee and revive economic growth. A delay in US Federal Reserve's quantitative easing tapering, coupled with better-than-expected September quarter earnings, ensured FIIs kept foreign money flowing into Indian equities.

Since their entry into Indian capital markets in 1992-93, net FIIs inflows have exceeded Rs 1,00,000 crore in 2010 and 2012. In 2012, FIIs had net invested Rs 1,28,360 crore ($24.4 billion), while in 2010, they made a record net inflow (in rupee terms) of Rs 1,33,266 crore ($29.36 billion).

Currently,
market capitalisation is heavily skewed in favour of large companies. But analysts say there is ample potential for companies with strong fundamentals and sound business models in the mid-cap space.
Latest data on shareholding pattern show FII holdings in BSE100 companies is estimated at 15.5 per cent. These companies account for about 70 per cent of the total BSE market capitalisation. FIIs hold an average 11 per cent stake in BSE mid-cap companies, and eight per cent in small-cap companies.
Analysts expect the fund flow to continue. Kruti Shah, an analyst with Karvy Institutional Research, says, "In the third quarter of 2013-14, we can expect net positive FII inflows due to postponement of the US Fed's tapering decision. With rising dependence on short-term inflows to finance CAD (current account deficit), we expect volatility in foreign exchange reserves to remain high."