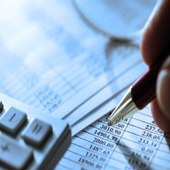 Amidst differences within the government on setting up of national investment board, industry body Federation of Indian Chambers of Commerce and Industry on Friday supported the proposal stating that such an institution will enable faster clearances of projects.

In a letter to Prime Minister Manmohan Singh, Ficci president R V Kanoria said it is possible to have NIB "without violating any existing Act or rule as the intention is to speed up the decision making process and not bypass any law".

Environment and Forrest Minister Jayanthi Natarajan on October 9 has written a letter to the Prime Minister, expressing very serious concern over the move and contending that it would benefit only large investors and not ordinary local people.

The proposal for setting up NIB was expected to be considered by the Union Cabinet on October 10 but it has been put off amid opposition from some sections of
the government.
Kanoria said there is a need for an institution which has the ability to get things done in a time bound manner.
Citing CMIE figures, he said that projects worth Rs 1.8 lakh crore (Rs 1.8 trillion) got shelved during April-August period primarily because of problems related to land acquisition, environmental clearances and lack of fuel and mineral linkages.
"Needless to mention that if these projects are implemented it would be self stimulating for economy's growth without any additional fiscal burden," he added.
Kanoria further said that different countries have adopted varied models for coordination and speedy execution and there have been many successful examples of such mechanisms.
"Countries like China, Malaysia and Germany have all developed very competitive manufacturing and infrastructure sectors, and the common thread in all these have been an effective implementation mechanism ensuring linkages within the different sectors of the economy," he said.