Defending the government's decision to open up the multi-brand retail sector to foreign investment, Plan panel deputy chief Montek Singh Ahluwalia on Friday said it would help farmers as well as consumers.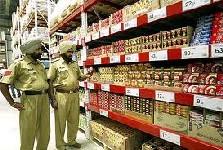 "In my view, it is absolutely the right thing to do if you care about farmers and consumers. The view that farmers will be cheated (by foreign players) has no basis," the Planning Commission Deputy Chairman told reporters on the sidelines of the Hindustan Times Leadership Summit in New Delhi.

He discounted apprehensions regarding the possibility of predatory pricing by foreign retail players and a loss of jobs.

"In 20 years in China, have there been predatory prices? This is uninformed rubbish. You can quote me. This is complete uninformed rubbish," Ahluwalia said. The Plan panel deputy chief said states are free to allow or bar foreign investment by retail players in the multi-brand category.

"The FDI policy brought out by the government gives complete freedom to the states. Those states who want to allow it can do it. Others, who don't want it, let them not allow FDI in retail. We are not forcing them (states)," he said.

"For doing retail
business, local licences are required. We are not making it mandatory (under the FDI policy) that if one state has implemented it, others should do it. If states don't want, it would not be done," he added.
About fears that FDI in multi-brand will lead to flooding of cheap Chinese imports, he said: "We are not creating a special import policy for them."
Regarding the suggestion that manufacturing reforms should have come before the decision to allow FDI in multi-brand retail, Ahluwalia termed this a "bogus argument".
"This is a bogus argument. The manufacturing sector has already been reformed. It is wrong to say that there is no reform in the manufacturing sector. If they (states) want (further) reforms in manufacturing, give specific proposals. I support reform in manufacturing," Ahluwalia said.
The Planning Commission Deputy Chairman's comments come at a time when Parliament has been deadlocked on the FDI issue, with allies Trinamool Congress and MK also voicing strong opposition to foreign investment in multi-brand retail.
The government is facing flak over its decision to open up the multi-brand retail sector to foreign investment. The decision has resulted in a logjam in Parliament, which could not function for the ninth day in a row on Friday.