Two DGCA officials have been arrested in New Delhi for allegedly helping pilots procure commercial pilot licences.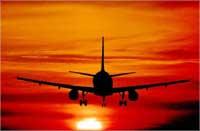 The two - M J Bhattacharya and Mohammed K Ansari - were arrested by the crime branch of Delhi Police on Tuesday.

They were arrested for alleging helping pilots Hiren Nagar and Abhishek Kaushik procure commercial pilot licences, Ashok Chand, DCP (crime), told PTI.

With this, a total of three DGCA staffers have been arrested. A total of 13 people including pilots have arrested in connection with the case.

Nagar and a tout Eknath Patil (46) were arrested from Ahmedabad by a team of Delhi Police's Crime Branch on Monday.

Kaushik had allegedly obtained the licence by producing forged marksheets to DGCA. The arrests came following investigations into a complaint filed by DGCA.

The pilots had allegedly procured commercial pilot licenses using fake documents.

"One has to clear three subjects - Aviation Meteorology, Radio Aids and Instruments and Air Navigation - to get ATPL, mandatory for becoming a Commander of a plane.

However, these pilots failed in one or the other paper," Chand said.

During investigations, it came to light that Kaushik had come in contact with Nagar as both of them had undergone flying school training in a Flying School based in Madhya Pradesh.

The Directorate General of Civil Aviation (DGCA) is scrutinising the licenses of 3000-4000 pilots in the wake of the fake pilot scam.