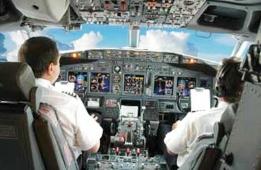 With reports of pilot schools fudging flying hours in their log books to help candidates get licences, civil aviation regulator Directorate General of Civil Aviation has set up three teams to carry out full-fledged audits of 40 such institutions across the country from next week.

The teams of officials and independent experts would begin inspection from April 18 and submit their reports within three months, official sources said on Monday.

So far, 13 persons, including five pilots and three DGCA staffers, have been arrested on charges of using forged marksheets, fudged flying hours and related documents to procure flying licenses from the DGCA.

A chief training officer of a Rajasthan flying club was earlier arrested for fudging the log books of some pilots.

During their audit drive, the DGCA teams will verify the logged flying hours with the log books of air traffic controllers, where the flying had taken place in controlled environment.

They will also check the consumption of aviation fuel by the flying schools and their fuel bills to
see if they match the flying hours clocked by their students.
DGCA chief E K Bharat Bhushan, who briefed the three teams of officials and experts on Monday, has favoured a complete revamp of the pilot licencing process.
Last week, he held a meeting of officials of all flying schools to put together an action plan to tackle the problem of fudging of documents to obtain licences.
The DGCA has decided to computerise the entire process of examination and documentation of the entire pilot licencing process.
On foreign flying schools, Bhushan had said the DGCA has decided not to take the licences issued by them on face value and refer back to these institutes and local aviation regulatory authorities to authenticate the certification, flying hours and other documentation of a foreign licence holder.