United, American snap code share deals, in compliance with US regulator's ruling

United Airlines' decision to suspend a code share partnership with Jet Airways (in the wake of the US Federal Aviation Administration's decision to downgrade India's safety ranking) will impact the Indian airline, which earns about 15 per cent of its revenue from interline and code share sales. Jet had also earlier announced a relaunching of its New York service in May and plans to launch a Chicago flight in the winter schedule. These new services could get impacted due to the FAA decision, too.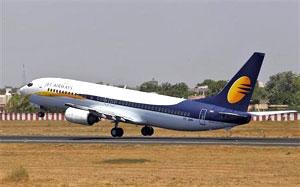 Interline and code shares are commercial agreements which allow one airline to sell tickets on flights operated by a partner airline. United, along with Air Canada, Brussels Airlines and Qantas, are the top code share partners of Jet Airways. Etihad will join the list as the Gulf airline expands its partnership with Jet.

Under their agreement, Jet can place its code on United-operated flights to various cities in the US from London, while United was placing its code on Jet's London-Mumbai flight and various cities in Jet's domestic network beyond Mumbai. Similarly American Airlines which has a code share on Jet's Delhi-Ahmedabad flight, has also said it had withdrawn the arrangement. Typically, code shares are reciprocal. It is not clear whether Jet can continue placing its code on United-operated flights following the FAA downgrade. Jet did not respond to an email query on the issue.

The FAA decided to assign a Category-II rating to India under its International Aviation Safety Assessment (IASA) programme. Affected customers are being rebooked from their UA codeshare flight, United said. The airline did not explain the impact of the downgrade on reciprocal code shares.

An expert said: "Under the IASA programme, India's new rating means US carriers no longer can place their codes on flights operated by Indian carriers, which is why United suspended its code share with Jet. The change, however, does not affect the ability of Etihad and Jet to codeshare with each other. In practical terms, the downgrade essentially 'freezes' Indian carriers at the status quo.
A new entrant airline could not obtain a foreign air carrier permit (from the US), and a carrier that already holds licenses cannot add new markets or add frequencies to markets already being served. Also, Indian carriers cannot add new aircraft to their US operations specifications."

The US is an important market for Indian carriers. Air India has three daily flights there (Delhi-Chicago, Delhi-New York and Mumbai-Newark). The government carrier earns 18-20 per cent of its revenue from the US routes, with about 60 per cent of its bookings on those flights in the US.
AI has also been keen to enter into a code share with United, an important member of the Star Alliance (of airlines). Jet earns about five per cent of its revenue from the US route and operates a daily Brussels-Newark flight. Its expansion plans could get hit with the downgrade.

Rough weather
Jet had earlier announced a relaunching of its New York service in May and plans to launch a Chicago flight in the winter schedule
New services could get impacted due to the FAA decision, too
The FAA decided to assign a Category-II rating to India under its International Safety Assessment programme