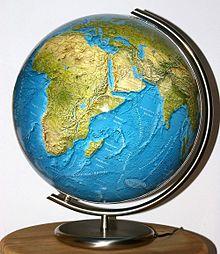 Troubled economies of Europe and West Asia are set to drag down India's rising export graph.

For, here is the latest setback: the move by the Export Credit Guarantee Corporation to impose stringent rules for insurance cover for exports to Syria and Greece.

This month, ECGC -- the government organisation that provides insurance cover to exporters -- reclassified exports to Greece as 'risky' by withdrawing open cover insurance scheme for them.

In August, it had issued similar notices for exports to Syria -- and in February for Egypt, Tunisia and Yemen.

Exporters say the situation is worrying, with clouds of another recession in the US adding to their woes.

ECGC provides two types of insurance -- open and restricted covers to exporter, with the latter given only after the evaluation of the risk profile of exports.

"The risk element is very high in countries like Greece, Syria, Egypt and some other Middle East countries," said a senior ECGC official.

"So exporters will need specific approval after we examine underwriting risks. It is a preventive measure. We are closely watching the situation," he told Business Standard.

In consequence, exporters might need to shell out hefty premium for business with countries reclassified by the ECGC.

The Engineering Export Promotion Council calls it a worrying situation.

"We are going to see a considerable drop in exports this year," says its director Suranjan Gupa.

"However, since exports in the first six months have seen a growth of 52 per cent, even with slower growth in the next six month, we will be able to achieve at least 20 per cent growth."

In fact, political turmoil in Egypt may impact Indian exports more, than in any other economy, as the African nation had emerged as one of the important trading partners for India
in the recent past.
"Egypt had emerged as an important market for us over the last few years. Engineering exports itself grew by 18 per cent last fiscal," said Gupta.
India's trade balance used to be Egypt's favour earlier, but recently it had balanced out.
India's export to Egypt increased to $1.46 billion in 2009-10, against $1.29 billion in 2008-09.
In fact, Indian companies are no longer participating  in government projects in countries like Greece and Syria.
Recently, Syria had invited tenders for railway projects, but most Indian companies refrained from bidding, says exporter Rakesh Shah, who is a former chairman of the EEPC.
India's total exports to Syria in 2009-10 was about $345 million, with major export items being textiles and yarn, petroleum products, transport equipment, machinery, drugs, pharmaceuticals and fine chemicals.
India has already been witnessing a declining trend in exports to Europe due to the economic slowdown and China's domination in the export market.
For example, India's exports to Greece halved to $452 million in 2009-10, against $878 million in 2008-09.
Banks too are being cautious in giving fresh line of credit to exporters in Europe and West Asia.
Says an official from United Bank of India: "We will be cautious in lending in countries like Italy, where we have considerable leather exports."
However, in spite of troubled shores of Indian export destinations, exports for April- September 2011 increased by 52 per cent, at $160 billion.
Much of the rise in export was due to the apprehension that the duty entitlement pass book, a tax refund scheme, would be withdrawn this year, adds Gupta.
State Bank of India saw export credit growth of about 15 per cent last quarter.
"Much of the export credit depends on the US economy," points ouf an official from SBI.
"As of now, though, things are comfortable."