Rise in investor sentiment, return of risk appetite aid shares across the board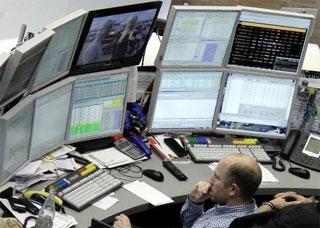 According to an analysis by Business Standard, about half (428) the 836 stocks in the BSE 500, BSE small-cap and BSE mid-cap indices have doubled in the past 15 months. During this period, the benchmark indices — the BSE Sensex and the National Stock Exchange Nifty — have gained about 60 per cent.
Experts said investor sentiment and valuations had hit rock-bottom last year due to weak domestic macro fundamentals. A subsequent improvement in investor sentiment and return of risk appetite had aided the market across the board.
"At the starting point (August 2013), things were looking very weak. Domestically, things weren't too good and there were global pressures, too. There were doubts on whether some sectors and companies would be able to come out of the mess. As a result, stocks had dropped to extremely cheap levels," said Daljeet Singh Kohli, head of research, India Nivesh.
Since August last year, the Sensex had gained about 10,000 points — from 17,996 on August 28, 2013, to about 28,500 as of Monday. The Nifty gained about 60 per cent, or 3,245 points — from 5,285 to 8,530. While about half the stocks have doubled, another 20 per cent have clocked 60-100 per cent returns in the past 15 months.
The 836 companies analysed accounted for 97 per cent of the total market capitalisation of all BSE-listed companies. "The initial part of the rally was largely restricted to the top stocks. The rally became more broad-based once domestic money started entering the market," said Vinod Nair, head (fundamental research), Geojit BNP Paribas Financial Services.
Analysts have attributed the current rally to sustained capital inflow from foreign institutional investors (FIIs), an improvement in economic fundamentals and a stable government at the Centre. Since September 2013, FIIs invested $24 billion (Rs 1,45,081 crore), while domestic mutual funds have pumped in Rs 7,277 crore, according to data provided by the Securities and Exchange Board of India. Investments by mutual funds have seen an increase since May, following the results of the general elections.
About half the 428 stocks, including YES Bank, HPCL, Bharat Forge, Ashok Leyland, Aurobindo Pharma, Ceat, Voltas, Apollo Tyres, Adani Enterprises and Bajaj Finance, have seen a threefold increase in their share prices since August. The BSE 500 index gained about 70 per cent during this period.
The broader BSE mid-cap and small-cap indices have outperformed, surging 120 per cent and 95 per cent, respectively, during this period.
Among sectoral indices, the capital goods and banking index soared about 100 per cent, while the automobile, consumer durables and health care indices rallied 72-90 per cent.
"The market is always about excesses. On the ground, the reality hasn't changed much. Last year, there was too much pessimism. Now, we are moving towards too much euphoria in some sectors. A lot of stocks for which the balance sheet is still weak have also rallied. We need to be cautious and temper expectations," said Kohli.
Nair said though most stocks had benefited from the current rally in terms of stock appreciation, it wasn't necessary that all would see an improvement in earnings. Analysts expect corporate earnings to improve on the back of a reform push by the new government. "The market is hoping the government will be able to pass key reforms in the winter session of Parliament. Also, the fall in global commodity prices will help earnings," Nair said.