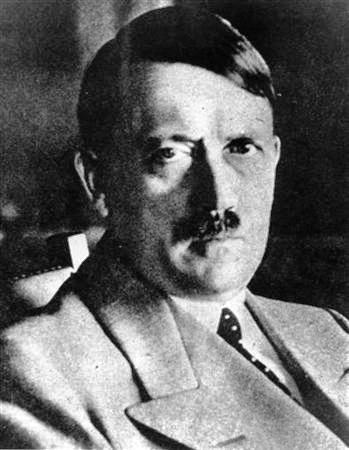 He remains the most hated yet the most read about personality even today. And when one gets to know that he too sought a loan to buy a Mercedes limousine, it does hit the headlines.
We are talking about Adolf Hitler, the autocrat, who dreamt of establishing a New Order of absolute Nazi German hegemony in Europe.
In 1924, a struggling dictator-in-waiting was at the Landsberg Fortress jail.
Hitler was imprisoned after the Nazi's abortive bid to seize power in 1923 in the notorious 'beer hall putsch' coup attempt in Munich.
From there, he wrote to Jakob Ferlin, owner of a Mercedes-Benz dealership in Munich, asking for a loan.
The 11/40 model at that time cost 18,000 Reichsmarks.
Hitler, however, later owned a fleet of Mercedes cars.
A copy of the letter to Ferlin was found at a flea market and authenticated by the Bavarian State Archive in Munich.
It is to be auctioned in Fuerth near Nuremberg in the first week of July and is expected to fetch several thousand pounds. The same Mercedes limousine is to be auctioned as well.
The original letter went to Herr Ferlin and has been lost to history.
More than 500 documents from the prison will also go under the hammer, reported the Daily Star.
In the collection, which is valued at 20,000 pounds, several hundred-index cards show who visited Hitler when he was in prison.
Image: Adolf Hitler