Three years ago, external factors triggered by a collapse of US financial services icon Lehman Brothers led to a massive fall in industrial production. Today, we see a replay of that post-December 2008 phenomenon.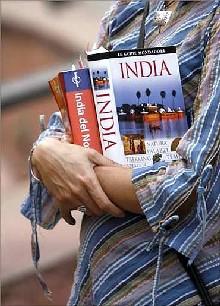 Only that shocks from overseas were just partly responsible for a negative industrial growth of 5.1 per cent this October. Otherwise, it is Reserve Bank of India's tight monetary moves, coupled with policy inaction, which has now led to a slowdown in the factory output.

Industrial production numbers, falling exports growth, declining GDP and worrying depreciation of the rupee against the dollar all remind us of those initial signs of the 2008-09 crisis.

Economists and industry chambers are divided whether the Indian economy is headed towards the same slow growth as was the case during the time of global financial crisis.

However, unlike then, this time there is no hope of fiscal stimulus. For, government finances are in bad shape and no one is talking of RBI cutting policy rates. In fact, come this Friday, most are only looking forward to a pause on its rate rise spree.

Ficci says the Indian economy will be in a longer lasting crisis than in 2008-09 in case there is an external shock in the form of euro disintegration. "There is a complete lack of fiscal space," notes Rajiv Kumar, the chamber's secretary-general.

During the crisis period of 2008-09, the economy fell in two quarters -- and recovered in the third. To Kumar, even without an external shock, "we are in the midst of a prolonged downward cycle". Arun Singh doesn't agree to it.

"I won't say worse," says the senior economist with Dun and Bradstreet. "But, yes, we would be close to the 2008-09 crisis. The difference is the government cannot do anything this time."

According to Singh, the government should go for qualitative measures in the form of reforms when it cannot consider quantitative measures.

"We did not have any major reforms since 1991," he notes. "If the government initiates reforms, we will be able to restore investors' confidence, helping in the revival of the crisis."

In 2008-09, it was domestic demand that provided the cushion to the economy against external shocks. It also ensured that the country's economy emerged out of the crisis fast. However, this time, rural demand is also on a decline posing a greater danger.

"There are a few issues with MGNREGS that
need to be tackled," adds Singh.
However, some players who lend to the smaller strata of society say demand continues to exist. Even so, this sector "will witness deceleration" if RBI hikes rates on December 16.
Muthoot Housing Finance says it does not witness a deceleration in growth. "But, there may be impact if the RBI further hikes policy rates," says Maneesh Srivastava, CEO of the firm that lends for small houses on the outskirts of Delhi, Mumbai and other regions besides its base in Kerala.
However, data for the quarter ended September showed it is basically investment getting hurt, mainly from RBI rate hikes, rather than demand, compared to the three-month period ended December 2008.
CARE Ratings notes a pertinent difference between 2008-09 and now. Recalls Madan Sabnavis, its chief economist: "Unlike now, the government then did not have any compulsion to rein in on spending."
On its part, the Planning Commission does not foresee a crisis. To contain inflation, the country's central bank raised rates to squeeze demand, points out Pronab Sen, principal advisor to the panel.
"This is precisely what the RBI was aiming at," he notes. "Perhaps, there has been an overcorrection of sorts, but we need to see data of a couple of more months to form a conclusion on that front."
Also, there might be statistical aberrations in the October IIP (index of industrial production) data that came out yesterday. In 2008-09, the GDP growth had touched a low of 5.8 per cent in the fourth quarter.
In 2011-12, it has already been on a decline -- and was down to 6.9 per cent in the July-September quarter.
While, over 2008-09, the rupee depreciated sharply to 50 against the dollar by April 2009, the decline this time round has been sharper. The Indian currency on Tuesday touched an all-time low of 53.22 versus the dollar.
In 2008-09, IIP had contracted for seven months in a row, with the bottom of 7.2 per cent in February 2009, while we have seen only one contraction of 5.1 per cent in the data on this October.
Also, in 2008-09, the government infused a stimulus of Rs 1.86 lakh-crore to boost growth. Along with that, RBI started cutting policy rates and CRR.
This time around, the government stimulus is highly unlikely, given that the fiscal deficit has already touched 75 per cent of the budget estimate in the first seven months. All the same, RBI is basing its policy measures to contain inflation, which has been stubbornly over 9 per cent for the past 11 months.