Abu Dhabi's Etihad Airways will buy five Boeing 777-200 aircraft from Air India, the United Arab Emirates' carrier said in a statement on Wednesday.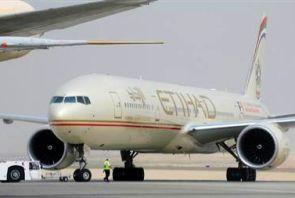 The two airlines signed a letter of intent this week and the long-range planes will be delivered from early 2014, subject to approvals. Etihad will use these on its new route between Abu Dhabi and Los Angeles, announced yesterday, which starts in June next year.
Etihad Airways' fleet will reach 87 aircraft by year end, with 14 new deliveries from aircraft manufacturers during 2013, the statement said.