Etihad Airways is steering organisational revamp in Jet Airways, in which it is set to acquire 24 per cent stake. Two senior Etihad executives are likely to join the Jet Airways management team, in an apparent indication of the Abu Dhabi-based airline's control over Jet.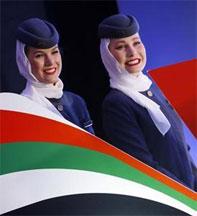 Sources said Rajeev Nambiar, sales head of Etihad, is likely to replace Sonu Kripalani, Jet's vice-president(sales), who is expected to take up another position within the organisation.
In another move Willy Boulter, Etihad's vice-president (commercial and network planning), is likely to take over as Jet's chief commercial officer, replacing Sudheer Raghavan. Sources say Raghavan is leaving the organisation, as his powers and responsibilities are being curtailed.

Etihad earns about 23 per cent of its passenger revenue from code-share and equity partners, and this would increase after its tie-up with Jet.

In the past few months, the Naresh Goyal-controlled Jet has seen resignations of a few senior executives, as well as changes in its organisation structure.
Chief executive Nikos Kardassis and vice-president (investor relations) K G Vishwanath had quit, along with senior finance executives Ananth Iyer (said to be close to Goyal) and Shobha Randeria.

In other changes, Naresh Goyal's wife Anita Goyal was redesignated advisor to the chief executive and group executive officer Abdulrahman Albusaidy, responsible for Gulf markets, was appointed chief strategic planning officer and given wider powers. Anita Goyal may also join the airline's board, which would be reconstituted.
The board would have two members from Etihad (chief executive James Hogan and Chief Financial Officer James Rigney). Australian national Gary Toomey took charge as Jet's chief executive last month, after securing security clearance from the government Etihad did not respond to an email query.

Jet said the resignations of the executives from finance and investor relations department weren't connected to the Etihad deal. "The information about official changes in management is incorrect and misleading. Two executives in finance had tendered resignations well before and one executive from commercial strategy and investor relations tendered his resignation to pursue other interests.
All these movements are unrelated to Etihad Airways' equity investments. Currently, there are no other changes. If in the future there are any, they would be in compliance with all regulatory processes," said a Jet Airways spokesperson.

Earlier this month, the Rs 2,060-crore (Rs 20.6 billion) Jet Airways-Etihad deal secured the approval of the Cabinet Committee on Economic Affairs.

The approval followed the Securities and Exchange Board of India's nod to the deal. The approval was secured after the airlines diluted various provisions in the agreements to show control of Jet Airways remained vested with the Indian management. The two airlines are still awaiting a nod from the Competition Commission of India.