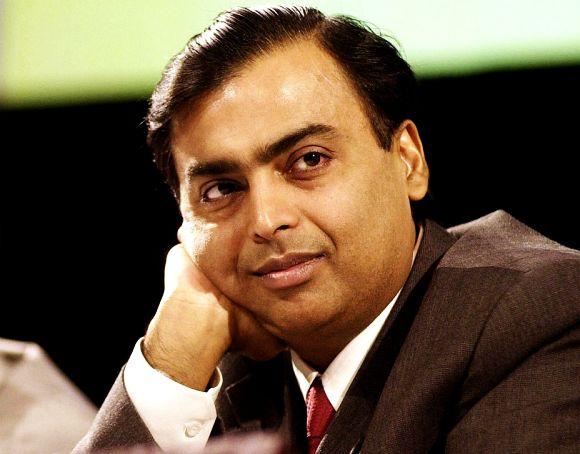 Essel Group, Reliance Jio, Fortis and 17 others on Thursday signed initial pacts to invest over Rs 39,000 crore (Rs 390 billion) in Uttar Pradesh, with Chief Minister Akhilesh Yadav promising the investors all possible support.
At an Investors' Conclave, Subhash Chandra-led Essel Group signed a Memorandum of Understanding to invest Rs 20,000 crore (Rs 200 billion) in areas like urban development and distribution of power; Mukesh Ambani's Reliance Jio pledged Rs 5,000 crore (Rs 50 billion) outlay for implementation of 4G network.
FMCG major ITC plans to invest Rs 2,100 crore (Rs 21 billion) in various sectors; Fortis Healthcare promised Rs 800 crore (Rs 8 billion) outlay for setting up three 250-bed hospitals each at Kanpur, Lucknow and Greater Noida.
Amity Group pledged Rs 2,000 crore (Rs 20 billion) investment for setting up an educational complex in Kanpur. Uflex promised Rs 4,000 crore (Rs 40 billion) for setting up a 300 MW solar park in Bundelkhand region.
Investment of Rs 2,200 crore was committed by JVL Agro Industries in agro and food processing sectors. River Engineering plans to set up an air taxi base for Rs 350 crore (Rs 3.5 billion).
Sonalika plans Rs 200 crore investment for setting up a farm equipment and tractor manufacturing base. Shree Cement plans to build its maiden manufacturing base in the state with Rs 550 crore investment for setting up a cement grinding unit.
UK-based Ultra Fairwood Group has also tied up with the state government to invest Rs 220 crore in the state.
Investments have also been proposed by Azure Power (Rs 800 crore), UP Food & LogisticsPark (Rs 500 crore), ReekritiFoodPark (Rs 200 crore) and Dunkan Goenka Group (Rs 100 crore) among others.
Buoyed by "unprecedented response" from investors, Yadav said his government would strive to get more investment in the state and promised investors of all possible help in order to facilitate them grow and prosper.
"I am overwhelmed with the response from you and I assure you all help from my side. You can also seek my personal intervention whenever and wherever required," the young Chief Minister assured investors.
Highlighting steps taken up by the state to spruce up its infrastructure and power situation, he said the government was keen to establish food processing industries along the axis of the upcoming six-lane expressway connecting Agra and Lucknow.
The power deficit state seeks investment in electricity transmission and distribution network as well.