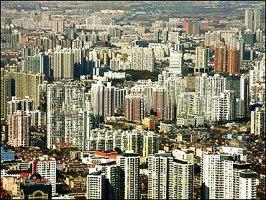 The financial services firm promoted by media baron Subhash Chandra's Essel Group is looking at doubling the size of its maiden offshore realty fund due to increased investor interest.

The group was originally planning to raise a $100-million (around Rs 560 crore today) offshore fund but is now targetting $200 million, said Amit Goenka, managing director and chief executive of Essel Financial Services, the group's financial services arm.

"Already, we have got commitments to the tune of $30-$40 million each from investors in the US, Singapore and the Middle East (West Asia). We will start fund-raising for the offshore fund by July," Goenka said.

The group thus plans to have a domestic and offshore funds of Rs 1,000 crore each. Essel's fund could face some competition from other ventures such as Ajay Piramal Group's Indiareit Fund Advisors, Red Fort Capital and ASK group, which are also in the market to raise offshore funds.

Indiareit is planning to launch an offshore fund of $300 million this year from investors from Europe, Asia and Australia. The fund would give investors "deal by deal entry" wherein they could put money in specific projects chosen by them and not "blind pool"
wherein the money goes to the collective pool of the fund, Goenka said.
"We are also giving them monthly interest collected by the fund and each of transactions has a tenure of 24 months. With interest, they can effectively make 1.5 times returns from their investment."
The Essel group recently launched a Rs 1,000-crore (Rs 10-billion) domestic real estate PE fund as part of its asset management foray.
The fund, India Asset Growth Fund Series I, is looking to invest Rs 450 crore (Rs 4.5 billion) in two projects in Mumbai and one in Noida, Goenka said. It has deployed Rs 180 crore (Rs 1.8 billion) in Chennai, Mumbai and Gurgaon so far.
Though Essel is following an interesting model, making money would be a key challenge for the fund manager, according to Anuj Nangpal, director, investment advisory at property consultant DTZ.
"Today, distributors charge five per cent as fee and a fund manager needs to hold on to investments for three-four years to recover the fee.
"If you are happy returning the money in two years, you are confident of churning funds aggressively. . . not an easy task," Nangpal said.