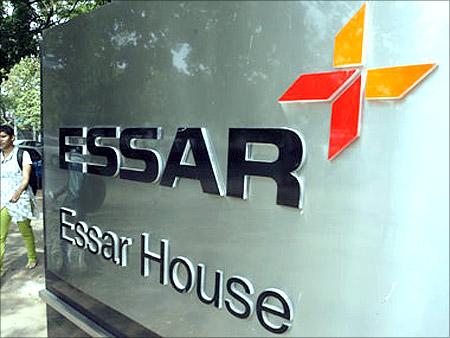 The Central Bureau India (CBI) on Monday alleged before a special court that Essar Group of companies had created a "corporate veil" through a web of firms to "conceal" its actual holding in Loop Telecom Ltd (LTL) to "circumvent" the guidelines of Unified Access Services Licences (UASL).
During the ongoing final arguments in the case in which promoters of Essar Group and Loop Telecom are facing trial along with others, CBI referred to the documents and evidence placed on record and told Special CBI Judge O P Saini they specifically reflected that money trail in entire transactions originated from various Essar Group entities.
Special public prosecutor Anand Grover said the money in entire transactions was transferred through various entities and most of it came from Essar Group companies, especially accused firm Essar Tele Holding Ltd (ETHL).
The agency claimed that it was done with an intention to show that clause 8 of UASL guidelines were not flouted.
As per clause 8 of UASL guidelines, "No single company or legal person, either directly or through its associates, shall have 10 per cent or more equity holding in more than one licensee company in the same service area for same service."
The final arguments today remained inconclusive and would continue on July 6. CBI had earlier claimed in the court that Essar Group of companies had "directly funded" majority of the amounts involved in the transactions relating to the case arising out of the probe into the 2G spectrum scam.
It had argued that LTL was "used" by Essar Group of firms to acquire 2G licences by "circumventing" the procedures.
Essar Group promoters Ravi Ruia and Anshuman Ruia, Loop Telecom promoters, Kiran Khaitan, her husband I P Khaitan and Essar Group Director (Strategy and Planning) Vikash Saraf are facing trial in the case, along with three telecom firms - LTL, Loop Mobile India Ltd and ETHL.
The five individual accused, who are out on bail, have denied the charges levelled by CBI. CBI had chargesheeted the accused on December 12, 2011, alleging they had cheated the Department of Telecommunication by using Loop Telecom as a "front" to secure 2G licences in 2008. The court on September 15, 2014 had concluded recording of defence evidence in a case.
On May 25, 2012, the court had framed charges against all the accused under section 120-B (criminal conspiracy) read with section 420 (cheating) of the IPC, while the charge of cheating was made out only against Saraf.
During the recording of prosecution evidence in the case which started on July 26, 2012, the court had recorded the statements of 95 CBI witnesses, running into 1,056 pages, while the accused examined 12 witnesses in their defence.