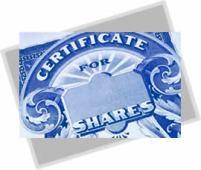 One effect of the globalisation of Indian business has been the rise in the grant by companies to staffers of employee stock options.

Information technology and IT-enabled services (IT & ITeS) sectors accounted for 61 per cent of all Esop grants in 2003, says a survey by Esop Direct, a company offering end-to-end solutions on Esops.

"IT companies were the first to feel the pressure of globalisation. They were recruiting people in short supply.

Also, multinationals were coming to India, offering phenomenal salaries. That is how the IT & ITeS sectors began giving Esops to employees, as a retention tool," said Harshu Ghate, founder and CEO, Esop Direct.

Of S&P 500 companies today, IT & ITeS companies account for only 14 per cent of Esop grants.

Manufacturing accounts for 16 per cent.

The banking and financial services sector stands at 14 per cent. Retail, shipping, telecom, textile and travel together make for 13 per cent.

Fast moving consumer goods and and automobile sectors together have a three per cent share each.

The total market capitalisation of the Esop pool today is $11.2 billion.

While that of the IT& ITeS sectors is at $5.64 bn, banking and financial services is at $3.2 bn.

"As different sectors opened up, there was pressure for talent.

"Thus, these sectors also began looking at Esops as an attractive tool to hire and retain employees. Retention and reward continues to be the major objective," says Ghate.

In these difficult times, more companies are using the Esop tool. The Essar Group, for instance, has launched a long-term incentive plan.

"Right now, the market valuation of companies is less.

"The employees would gain much more if I were to give them stock options at this price point.

"So, to motivate our people to perform better, we have introduced Esops, which will motivate them to get over the current crisis," said Adil Malia, group president, human resources.

Experts say this is a good time to grant Esops, as it will be granted at a lower price.

The logic is similar to investing in stock markets.

Companies can also grant multiple options.

After one or two years, when you exercise these, you will have to pay today's low price. If the price does not go up, you have the choice of not exercising the option.

Through trusts

Also, more companies are going for the Trust route in granting Esops.

Companies form trusts when they either hit the dilution limit or are reluctant to dilute more equity in the company.

By forming a trust, they purchase their own shares from the open market and grant these to employees.

Godrej, Seimens, Lupin and Nicholas Piramal are among those which have created trusts to grant Esops.

Lupin formed the Lupin Employees Benefit Trust to grant Esops to its employees.

About 140 members of the senior management are covered under this scheme, which is hooked to the pay of employees.

There was an interest-free loan by Lupin to the trust for acquiring the shares.

There was a mandatory period of three years of holding the shares by the trust.

Shares are sold by the trust on completion of the holding period and the appreciation in value of shares is given to eligible employees after tax deductions.

Lupin has a scheme called Lupin Employee Stock Appreciation Rights Scheme.

It was first granted in 2005 and the repeat option was granted in 2007.

"We wanted to align the employees to the company's growth. The challenge was to design a scheme for employee benefit without diluting promoter stake," says Divakar Kaza, president, HR.

The dividends declared on shares are retained by the trust for managing it. Esops have also been given to 1,100 junior employees for good performance.

"How to get business sense into young people is what we are looking at, apart from using it as a tool to build wealth at the bottom and retain people," he says.

While Lupin's stock has in the past one year declined 5.4 per cent, the benchmark Sensex has shown a decline of 22 per cent.

At the Murugappa Group, shares are directly brought from the market by the company and given to employees.

Sridhar Ganesh, director-HR, says, "In this scheme, we should not look at the immediacy of the market in terms of high and lows.

"It should be seen as a long-term value creation and long-term reward for employees.
"We use it both to attract and retain employees at the senior level."
Their scheme is for senior managers and covers 200 executives.
The vesting period is one year and the exercising period is four years.