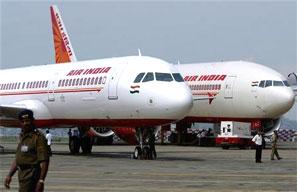 The government on Monday acknowledged that equity infusion in Air India has neither been adequate nor timely and the cash-strapped airline would suffer additional interest burden as a consequence.

In the past three years, government has infused a total of Rs 12,200 crore into the national carrier but "there has been a shortfall in equity infusion to the tune of Rs 3,574 crore (Rs 35.74 billion), leading to a liquidity crunch", Civil Aviation Minister Ajit Singh said.

"Equity infusion by the government has neither been timely, nor adequate. To meet its working capital requirements with the support of government guarantee, Air India has had to seek short-term working capital loans from the banks.

This would
result in additional interest burden to the company," Singh told the Parliamentary Consultative Committee at a meeting in Panaji. However, the national carrier's overall performance has been "improving constantly" and it has been meeting most milestones laid out in its Turnaround Plan, he said.
Singh also informed the MPs that the combined estimated loss of the entire airline industry stood at Rs 9,771 crore (Rs 97.71 billion). It had a combined debt burden of Rs 85,865 crore (Rs 858.65 billion) in the last financial year, according to an official release here.
Noting that there has been a "slowdown" in passenger throughput to 159.40 million in 2012-13 from 162.30 million in 2011-12 showing a negative growth of 1.8 per cent, Singh said traffic has picked up again in the second quarter of this year and it was estimated to double by 2019-20.