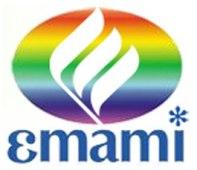 City-based Emami Group has added five celebrities to its kitty of 60 brand endorsers. The company has roped in five sporting icons for its Fast Relief brand.

After cashing in on the Munni campaign to market the Zandu Balm brand in 2010, the company has now roped in five sporting icons -- cricketer Gautam Gambhir, Olympic medal winning boxer Vijender Singh, badminton champion Saina Nehwal, five-time world boxing champion Mary Kom and wrestler Sushil Kumar -- for its Fast Relief brand.

"This segment is very active, has a keen interest and involvement in sports and, thus, is also prone to injuries, aches and pain. With five world-class sportsmen for this brand, we are celebrating the growing sporting spirit in India," said N Krishna Mohan, chief executive officer (sales, supply chain and human capital).

Emami is one of the largest players in the pain management category, accounting for a market share of about 13 per cent of the Rs 3,000-crore (Rs 30-billion) segment.

Apart from Fast Relief, the company also has the Zandu Balm and Mentho Plus brands in this category.

Last year, turnover from the company's business in this segment stood at Rs 387 crore (Rs 3.87 billion).

The company did not divulge the remuneration for the new signings.

Top Bollywood stars like Amitabh Bachhan, Shah Rukh Khan and Bipasha Basu are signed for amounts ranging between Rs 3 crore (Rs 30 million) and Rs  6 crore (Rs 60 million) for two-three years.

A senior company official said sales of the Fair and Handsome brand rose two-fold once the company roped in Shah Rukh Khan in 2006.

"The case of the Zandu Balm Munni campaign is similar (after roping in Malaika Arora Khan for about Rs 1 crore or Rs 10 million, sales of the brand rose 35 per cent in a month).

Regionally,
too, we had recently launched a campaign in West Bengal for the Healthy and Tasty brand of edible oil.
This had poet and novelist Sunil Gangapadhyay, orator Bratati Bandhyopadhyay, actress Rituparna Sengupta and cultural icon Mamata Shankar as brand promoters.
Within a few weeks, sales zoomed in the state, rising from 25 to 30 per cent," he said.
Sources say to rope in celebrities, Emami spends Rs  5-15 crore (Rs 50-150 million) a year, while expenditure on promotional activities is Rs  225-250 crore (Rs 2.25-2.5 billion) a year, or about 20 per cent of the group's overall revenue.
"Celebrities have helped the firm gain more brand visibility. But the segments in which it is the market leader are comparatively small," said Kaustubh Pawaskar, a research analyst at brokerage firm Sharekhan.
Emami is a leader in the cooling oil segment, with the Navratna brand accounting for more than 52 per cent of market share.
The company's antiseptic creams also enjoy an upper hand, with the Boroplus brand accounting for 75 per cent market share.
Fair and Handsome has a market share of 60 per cent in the men's fairness products category.
"Look at where Emami is now, compared to where it was 10 years ago.
Its products are subscribed across the country, even in rural areas.
This is because of the identity celebrities are giving to these brands.
Even new additions like Vijender Singh, Saina Nehwal, Mary Kom and Sushil Kumar are Olympic hopefuls for the country.
This gives a more realistic feeling to consumers of Fast Relief," said Prahlad Kakkar, Director, Genesis Film Productions.
Bollywood star Rekha was Emami's first brand ambassador.
The list of celebrities the company had tied up with includes Kareena Kapoor, Pandit Birju Maharaj, M S Dhoni, Preity Zinta, Rituparna Sengupta and Junior NTR.