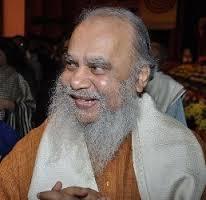 The Enforcement Directorate, probing the multi-crore Saradha scam, is looking at the possibility of attaching the equipment lying at painter Suvaprasanna's company studio at Salt Lake in Kolkata.
"Today, the ED officials have conducted a survey of the equipment lying at the studio of the TV channel which Shuvaprasanna owned and proposed to launch and then sold it to Saradha Group chief Sudipta Sen," a top source in the ED told PTI.
Earlier, the ED officials had questioned the painter, considered close to the ruling Trinamool Congress, in connection with the scam.
The Central Bureau of Investigation also interrogated him for the same reason.
The source said that the directorate would question the suppliers from which the company had purchased those equipment.
Image: Painter Suvaprasanna