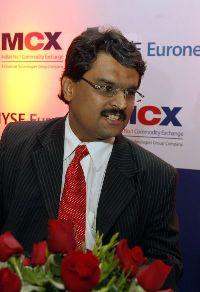 The Enforcement Directorate has attached a fresh estimated Rs 100 crore (Rs 1 billion) assets of a borrower company and its associates in connection with money laundering probe in the National Spot Exchange Limited scam case.

The agency's latest action, under Prevention of Money Laundering laws, had been taken against the borrower company and its two group companies, which owe the investors Rs 922 crore (Rs 9.22 billion), sources said.

The ED had earlier attached Rs 75 crore (Rs 750 million) assets belonging to the same firms.

The latest attachment of about Rs 100 crore (Rs 1 billion) includes properties in Delhi and national capital region.

The firms are one of the largest borrowers in the businesses of this exchange.

The ED is probing the case alongside the Economic Offences Wing of the Mumbai Police.

The agency had conducted searches on the premises of the company on 31 October and had sealed a number of them in cities like Mumbai, national capital region, Lucknow, Punjab and Chandigarh.

The ED had earlier registered a criminal case under PMLA in this case which had rattled the bourse for allegations of largescale financial misdeeds.

The ED, sources said, suspects that the firm laundered huge amounts of sums generated from the operations at NSEL and its investigations suggest these funds were ploughed into real estate and other avenues.

A flat in Delhi's Jor Bagh area, a villa in Gurgaon, a farmhouse in Kapashera, a flat in Mumbai and few other locations in the NCR were searched and have been attached under the latest action, sources said.

An attachment action under money laundering laws is meant to deprive the accused of the benefits of the ill-gotten property or assets.

The order can be challenged before the Adjudicating Authority of PMLA within 180 days.

The ED, according to its probe till now, found no sugar stocks in the name of the firm which were reflected in the original documents.
Image: Jignesh Shah; Photographs: Punit Paranjpe/Reuters